Watch: Johnny cooks Estus Soup from Dark Souls 3
Praise the soup.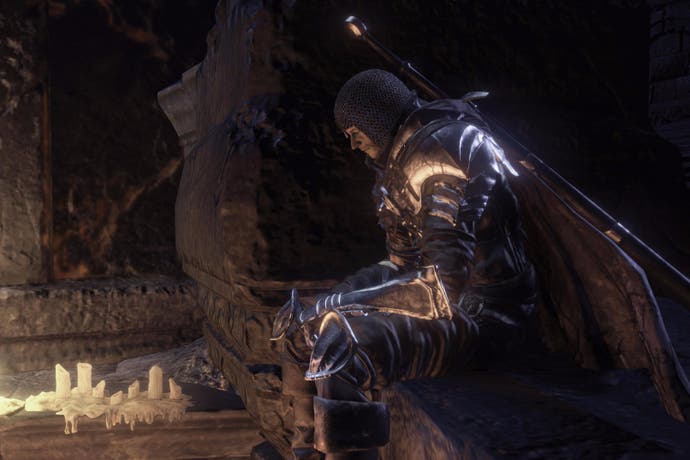 As fantastic and darkly beautiful as they are from a design perspective, there's no denying that the Souls games are pretty bleak affairs. With death waiting around almost every corner, the comforts to be found in Dark Souls are few and far between.
It is for this same reason that Siegward of Catarina is such a breath of fresh air. Offering up a hearty, healing soup, he stresses the importance of "a little normalcy, from time to time". Undead and surrounded by horrors though he is, Siegward gets it.
In celebration of Siegward's positive outlook, and because our commenters keep requesting it, I had a crack at making Estus Soup for this week's episode of Chiodini's Kitchen.
Using the dark souls 3 soundtrack to score the video, it is without doubt the most dramatic episode we've done so far. It also happens to be the most painful - marking the first time I've caused myself genuine pain while making this series. I suppose it had to happen eventually.
You can see how the soup turned out by watching the video below and, should you fancy a go yourself, you can find the recipe below that.
Estus Soup
Ingredients
500g carrots
180g split red lentils
1 onion
1 Aleppo chilli
3 cloves garlic
2 tablespoons of olive oil
1 teaspoon ground cumin
1 1/2 teaspoons tumeric
125ml milk
1 litre vegetable stock
Method
Finely dice the onion and garlic and fry gently in the olive oil until soft
Add the other ingredients, stir and bring to the boil. Reduce the heat and simmer for around 20 minutes, until the lentils have softened. Blend until smooth.