Watch: Going back to the 90s with 90 minutes of Strafe gameplay
Live stream starts at 3:30pm BST.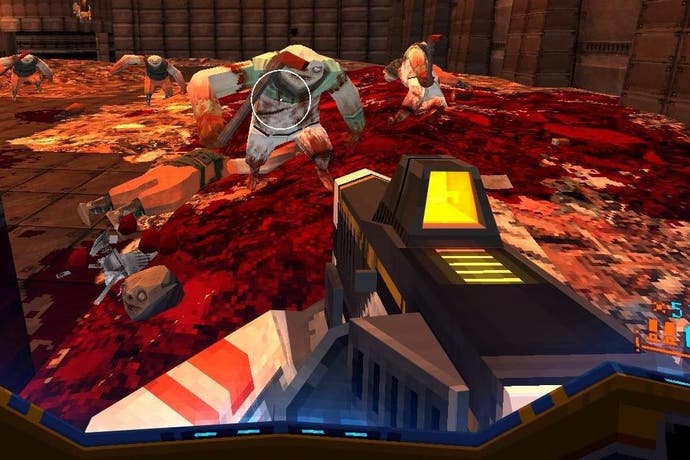 I'll always have fond memories of gaming in the 90s. I was in love with the emerging first person shooter genre, but I didn't have much money to buy games. Instead I'd mainline shareware versions of games like Doom, Quake, Rise of the Triad, Wolfenstein 3D and Duke Nukem 3D, over and over again until I could complete them with my eyes closed.
That's why Strafe, a game that sells itself on 90s nostalgia has always been a guaranteed insta-buy for me, ever since I watched it's incredible live action announcement trailer. In fact - in the interests of transparency - I backed the game on Kickstarter as soon as the trailer had finished playing.
So, was the investment worth it? Find out in today's Eurogamer Tuesdays live stream as I play through 90 minutes of Strafe. I'll be trying my very best to make it past the third level, which I currently haven't been able to do - it's solid and there's permadeath.