Quake-inspired retro shooter Strafe gets playable pre-alpha
UPDATE: Successfully funded - stretch goals now added.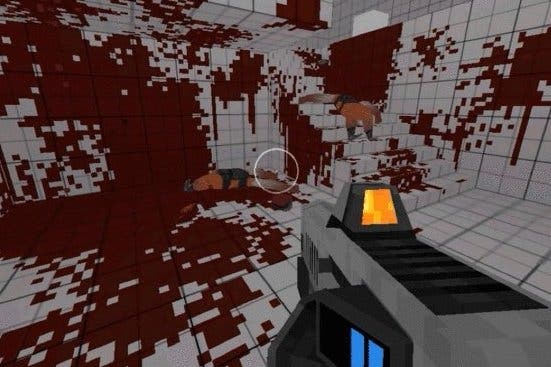 UPDATE 19/2/15 9.50am Strafe has successfully reached its $185,000 Kickstarter funding target.
The retro-style shooter hit its goal with hours to spare and soared past it - $205,697 has now been pledged with three hours to go.
In response to the news, developer Pixel Titans released a celebration video - seriously, watch it below - and announced a couple of stretch goals which it will continue running via PayPal after the main Kickstarter concludes.
Should the developer hit $250k it will add in co-op play, while hitting $325k will see the option for added mod support. Both would be included post-launch as free updates.
ORIGINAL STORY 17/2/15 11.45am The developer of Strafe, a Kickstarter hopeful rapidly nearing its deadline, has released a playable alpha build of the game.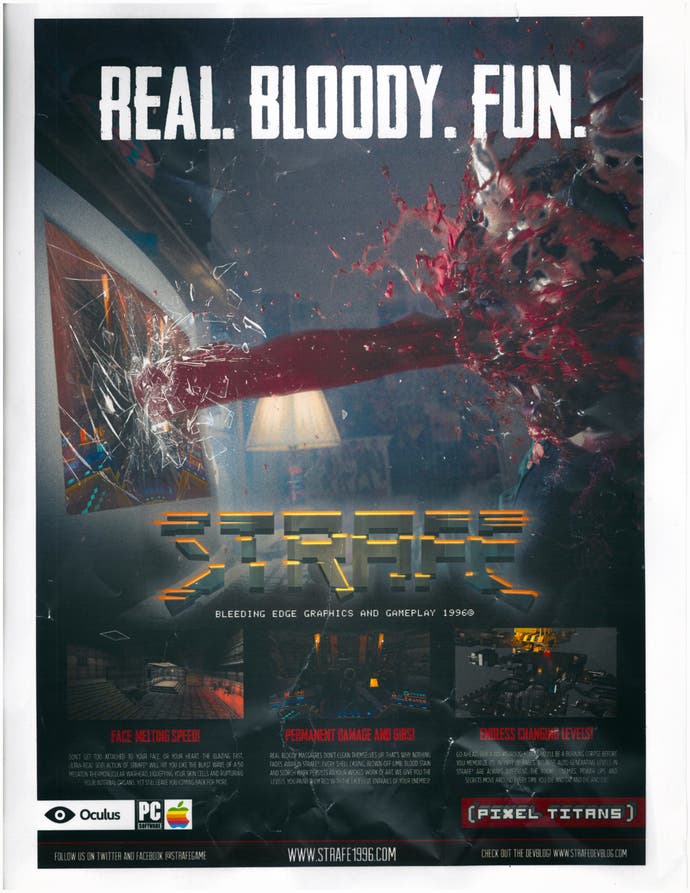 Pixel Titans had previously said that it wasn't ready to release any playable code, but has changed its mind in order to draw more attention to the project.
Strafe currently sits on $159,000 of its $185,000 goal with just 49 hours to go.
Inspired by 1990s shooters such as Quake and Unreal, Strafe's pixellated gunplay is planned to arrive on PC and Mac.
The new playable pre-alpha build was originally built for streamers to play around with but has now been made publicly available. This is despite it being, by Pixel Titans' own admission, "broken".
"It's pre-Alpha, BROKEN and not representative of the final game. It was custom built in days to get into the hands of streamers. The overwhelming positive response encouraged us to release it to the public.
"BUT this is A TINY FRACTION and modified version of STRAFE that lacks most final features like: custom options (inverted mouse, FOV/visor/gun sliders, etc), procedural level generation, finished enemy AI and pathfinding, secrets, a ton of things, you get the idea."
You can grab the PC and Mac downloads here to give it a try.