Watch Dogs PC recommended specs are pretty tasty
UPDATE: Want it to look like the new trailer? Ultra specs unveiled!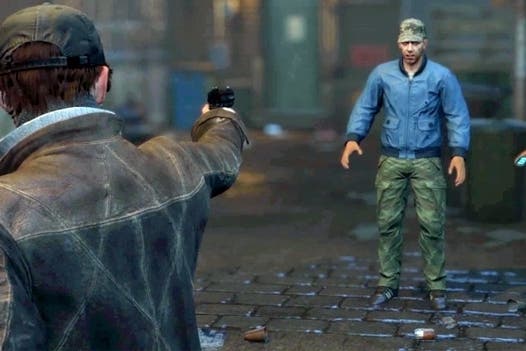 UPDATE: Want to make your PC run Watch Dogs so it looks like the latest trailer? You'll need the game running close to its Ultra settings, which have now been detailed by creative director Jonathan Morin.
An Intel Core i7-4770K with a GeForce 780 is required to show the game off at its best, Morin wrote on Twitter over the weekend.
The latest PC video released last week was recorded on an Intel Core i7-3930K with a GeForce Titan.
Watch the latest trailer for the game below, which is arguably reminiscent of the game's stunning E3 2012 reveal:
ORIGINAL STORY: Over the weekend the Steam page for Ubisoft Montreal's Watch Dogs went live, revealing the minimum and recommended specifications for the open-world hacking game.
The Steam page, not available from the UK but reported on by Polygon, revealed:
Minimum specs:
DirectX 11 GPU with at least 1GB of VRAM (NVidia GTX 460 or AMD Radeon HD 5770)
Quad core CPU (Intel Core2 Quad Q8400 or AMD Phenom II X4 940)
4GB of RAM
Recommended specs:
Windows Vista (SP2), Windows 7 (SP1) or Windows 8 (Please note that we only support 64 bit OSs.)
DirectX 11 card with at least 2GB of VRAM (NVidia GTX560 ti or AMD Radeon HD 7850)
Eight core CPU (Intel Core i7-3770 running at 3.5 GHz or AMD FX-8350 Eight-Core CPU running at 4 GHz)
8GB of RAM
25GB of available hard drive space
Meanwhile, the Steam page revealed a pre-order bonus: the Blume Agent Pack, which is the Blume Agent Outfit and recoil-reducing Blume Weapon effect.
There's also a Deluxe Digital Edition, which includes more missions and costumes.
Watch Dogs launches on these shores on 27th May.