Watch: 37 minutes of the Tomb Kings in Total War: Warhammer 2
Mummy Mia!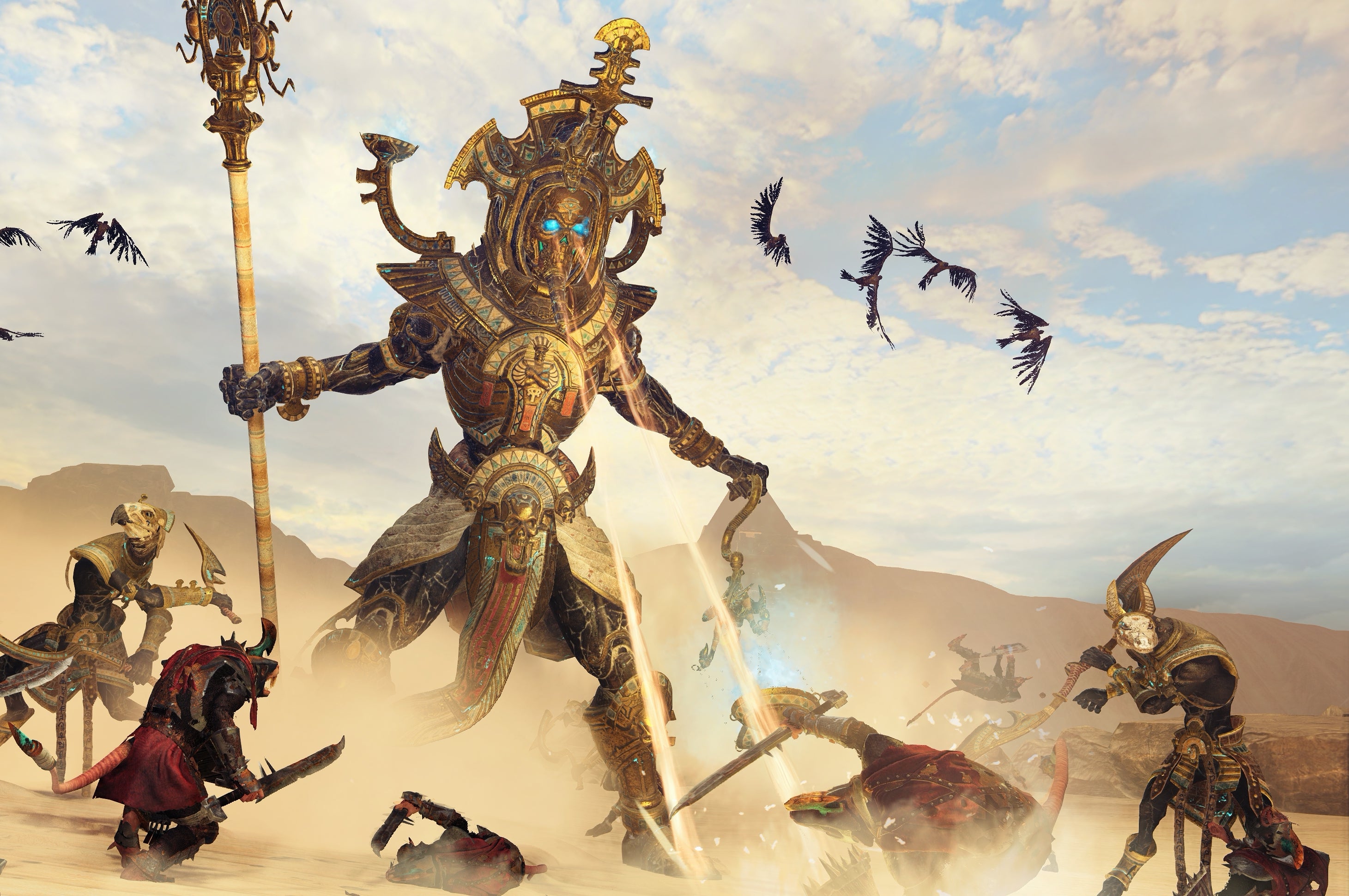 Join me in the video above as I take an early look at the Tomb Kings, the first of the DLC races for Total War: Warhammer 2.
As we've come to expect at this stage, the Tomb Kings play very differently to the other races you'll find on the campaign map. Perhaps the most remarkable difference being that their units cost nothing to recruit and require zero upkeep each turn. Don't worry, that's not as hellishly overpowered as it may sound, but it does inevitably lead to a rather unique playstyle on the campaign map.
The Tomb Kings DLC arrives, alongside a free update, on the 23rd January.