Watch: 33 minutes of The Banner Saga 2
Varl, varl, varl. What do we have here?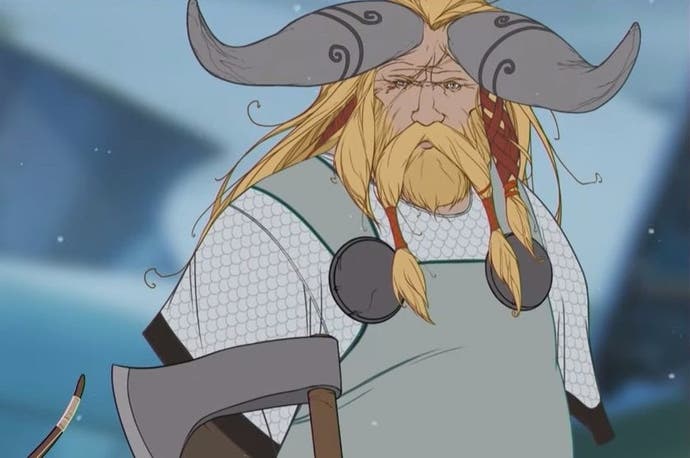 We all got a little carried away with Kickstarter back in 2012, but there were a few things we got really, really right. Giving Stoic a bunch of money to create The Banner Saga, for example, turned out to be a fantastic idea. The combat may not have been to everyone's taste, but ensuring that disjointed caravan of humans and varl survived their journey towards refuge was unforgettable. Also, have you heard that soundtrack?!
This month will see the release of its sequel, The Banner Saga 2, and I've played a bit of it already. Joined by technical director, John Watson at this year's EGX Rezzed, we played through the game's opening and geeked out over some of the new combat mechanics and how this game promises to remember the decisions we made throughout its predecessor.
Be warned: if you haven't completed The Banner Saga, this video will reference the game's ending.