Watch 12 minutes of Mafia 3 gameplay
Multiple endings confirmed.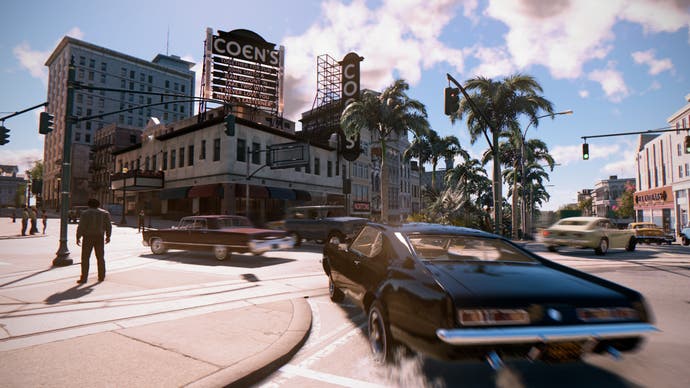 Mafia 3 developer Hangar 13 has premiered 12 minutes of in-game footage via a developer walkthrough with IGN.
Creative director Haden Blackman takes us through 2K's virtual version of the Louisiana bayou in 1968. You play as Vietnam vet Lincoln Clay, a mobster from the "black mob" trying to take down the Italian mafia his crime family has been at war with.
Through this brief glimpse at the game we get to see a good deal of shooting, stealth and driving with plenty of explosions set against the southern sunset. The time period also ensures some classic rock tunes like The Rolling Stones' Paint it Black, which comes on during a car chase towards the end of this developer walkthrough.
Blackman also confirmed that Mafia 3 will have multiple endings based on your choices throughout the game, such as what territory you assign your lieutenants to.
Mafia 3 is due sometime in 2016 for PS4, Xbox One and PC.