Warhammer: End Times Vermintide debut gameplay video released
Left 4 Dead-style Skaven game looks great.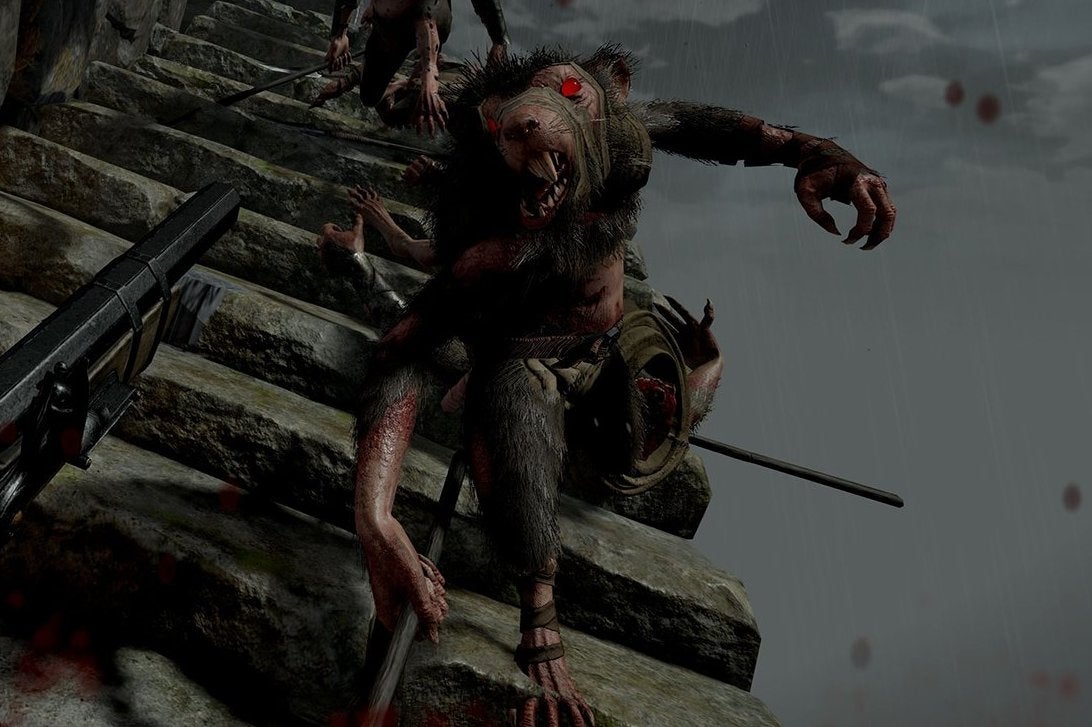 Games Workshop seems to be letting anyone try their hand at making games based on Warhammer and Warhammer 40,000 these days. Some don't look fantastic.
But this one's got promise.
End Times Vermintide is a Left 4 Dead-style kill-the-Skaven Warhammer game from Fatshark, the studio behind War of the Roses. It's just released the first gameplay footage of the game, and it looks great.
Vermintide is a co-op first-person shooter and melee combat game due out for PC, PlayStation 4 and Xbox One at some point during the second half of 2015. Four players team up to kill hordes of Skaven, Warhammer's rat-men, in the city of Ubersreik.
Yes, it looks like War of the Roses in Warhammer form, but that's no bad thing. The video, below, shows off pre-alpha gameplay, so the visuals should improve between now and release.
Here's the wonderfully-Warhammer-flavoured official blurb to go along with it: