Warhammer: Vermintide 2 confirmed for PlayStation 4 and Xbox One
UPDATE: First game gets Xbox One X update too.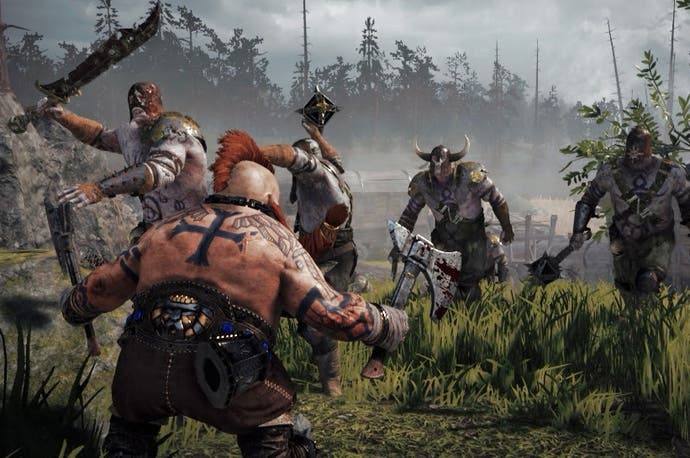 UPDATE: Fatshark has announced the Xbox One X upgrade for Vermintide 1 has also gone live, bringing native 4K support, darker shadows, a smoother framerate and enhanced textures.
ORIGINAL STORY: Rejoice! Warhammer: Vermintide 2 is coming to consoles as well as PC, just as the first game did. And by consoles I mean PlayStation 4 and Xbox One - there's no mention of Switch I'm afraid.
"Although speculations have been correct all along, today we are happy to start talking more console specifics as the Xbox One and Playstation versions has been confirmed," said Martin Wahlund, boss of developer Fatshark.
There's no release date for the console versions but I wouldn't be surprised if it was a month or two behind Vermintide 2 on PC, which is due Q1 2018. Pre-orders for the PC version are open now, whereas console pre-orders won't begin until next year.
Vermintide 2 looks marvellous - as brutal and bloody as the first co-operative game but now with more. Chaos will be introduced as a new faction, there will be new hero classes for deeper specialisation, and there will be new weapons, places, baddies, loot and even dedicated server support this time around.
"Find a good team," we wrote in our Warhammer: Vermintide 1 review, "and it's a compelling and exhilarating co-op game that delivers meaty, bloody action with just the right element of thought and strategy."