Warhammer Vermintide gets free, hardcore DLC
And its first new player skins!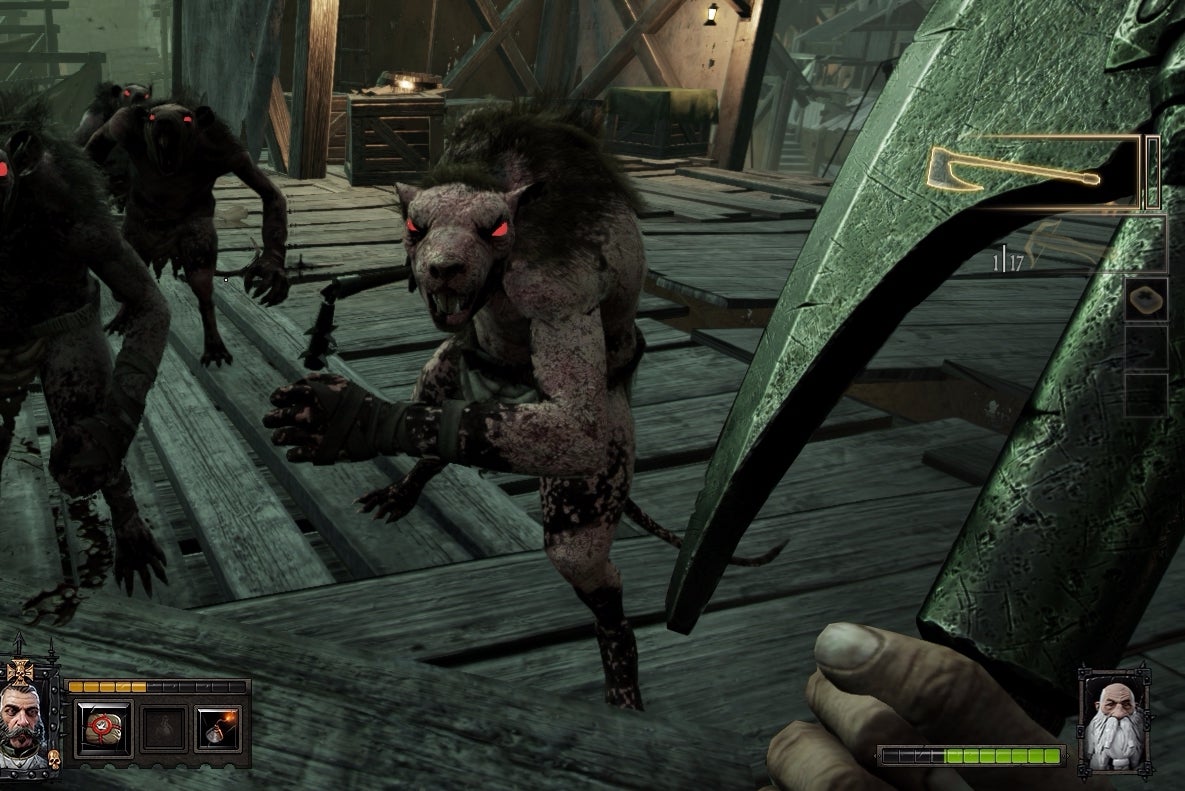 Dust off your copy of Warhammer: The End Times - Vermintide because free new content has arrived on PC. As for console: "We're working on it," Swedish developer Fatshark told me this afternoon, "but no date yet. Same goes for the Stromdorf DLC."
The 1.9 update, dubbed Arrogance Lost, adds new "super-hard" achievements, rebalances traits and weaponry, and introduces a kind of hidden new map, Trial of the Foolhardy. Getting to it does not sound easy - it has been an intentional challenge for the hardcore community.
To unlock the Trial you have to complete the Wizard's Tower on hard difficulty or higher and follow a number of convoluted steps. Even then you have to beat the new level for your game to remember it, which apparently is very hard. Fortunately if you have a friend who has unlocked it, they can invite you into it.
On top of the update there are also - introduced for the very first time since the game's release two years ago - official new player skins. They're $2 each and you can see them in the video above.
Incidentally, Vermintide is currently discounted on Steam, the price chopped from £23 to £7.58. A patch-patch (1.9.2) was also released to fix a few issues today.
Vermintide is a "thrilling twist" on Left 4 Dead-like co-op gaming, said our review, where four grizzled heroes take on hordes of Skaven rat people in all their varieties.