Warhammer Vermintide getting Karak Azgaraz DLC and biggest patch yet
UPDATE: Release date confirmed.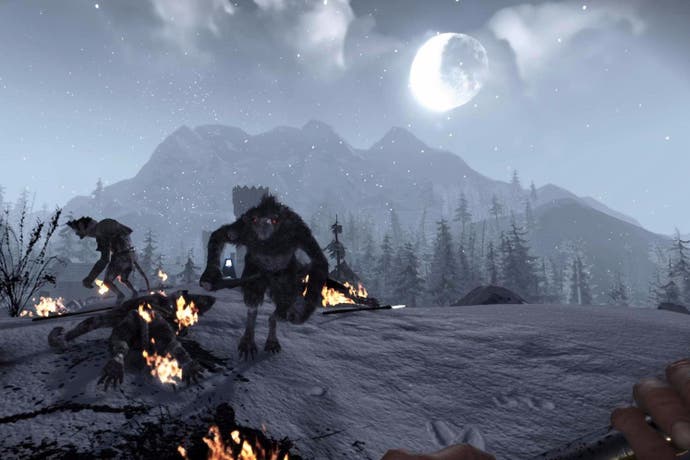 UPDATE 1ST DECEMBER: Karak Azgaraz will be released 15th December on PC, developer Fatshark has announced. PS4 and Xbox One release dates for the paid DLC haven't been confirmed.
ORIGINAL STORY 26TH NOVEMBER: Paid downloadable content Karak Azgaraz has been revealed for fantasy action game Warhammer: End Times - Vermintide, and is in open beta right now.
Developer Fatshark also documented its biggest ever patch for the game. There's a three-posts-long changelog on the Vermintide forum. My favourite alteration: "Franz Lohner no longer whistles cheerfully. It is the End Times after all."
Karak Azgaraz is a dwarven fortress in a mountain, overrun with those rat-faced nasties the skaven. Three new maps are located there. There are the cavernous halls of Khazid Kro, where you'll search for a dwarven engineer called Halgrim; there's a snowy mountain search for a vault containing The Cursed Rune; and a separate mountaintop mission to light a beacon in Chain of Fire.
Also, two new weapons: Warpick for Dwarf Ranger, and Falchion for Victor Saltzpyre. There's a Karak Azgaraz video on Steam.
Karak Azgaraz will cost £5.99/€8.99/$8.99. There's no release date for PC, or PS4 or Xbox One, but given the open beta the content is obviously close at hand. Fatshark had nothing to add when I asked this afternoon.
Coincidentally, Warhammer: End Times - Vermintide is half-price on Steam. It's a Black Friday deal so will presumably disappear after the weekend.