Video: Resident Evil 7's Bedroom DLC is Misery but with centipedes
Plus more from Outside Xbox.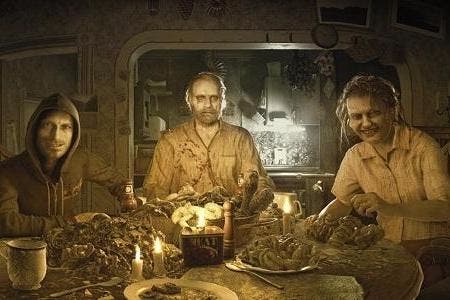 Resident Evil 7's first two pieces of Banned Footage downloadable content landed on Xbox One this week. In the video below, we attempt the restful-sounding Bedroom DLC. Sadly, said bedroom is in the Baker house, and therefore contains a lady who vomits centipedes onto your face.
The Bedroom DLC stars Clancy Javis, the luckless cameraman of the ghost-hunting crew from the game's demo. Much like the protagonist in Stephen King's Misery, Clancy is confined to a bed by a menacing captor; the objective is to escape the bedroom without her discovering what you're up to.
See for yourself how Mike and Andy coped with the ordeal in the gameplay footage below.
Clancy Javis aside, your typical videogame action hero is fitter and stronger than we'll ever be, and typically able to do whole bunch of things that are physically implausible, if not straight-up biomechanically impossible.
Ponder along with us in the video below, these incredible physical feats that videogame heroes are pulling off every day like it's nothing.
For the last of the videos in this week's Outside Xbox selection box, we played adventure game Her Majesty's SPIFFING, which is potentially the Britishest game on the planet. The Queen cameos within the first five seconds.
In the Xbox One gameplay below we join Captain Frank Lee English and his trusty if unhelpful sidekick Aled Jones, then Brexit off the planet altogether, venturing into space in our Mini spaceship.
We hope you've enjoyed these three videos. If not, we apologise, and please accept these hundreds of other Outside Xbox videos by way of compensation.