Video: Parkouring clones run errands in Dying Light co-op
Plus more videos from Outside Xbox.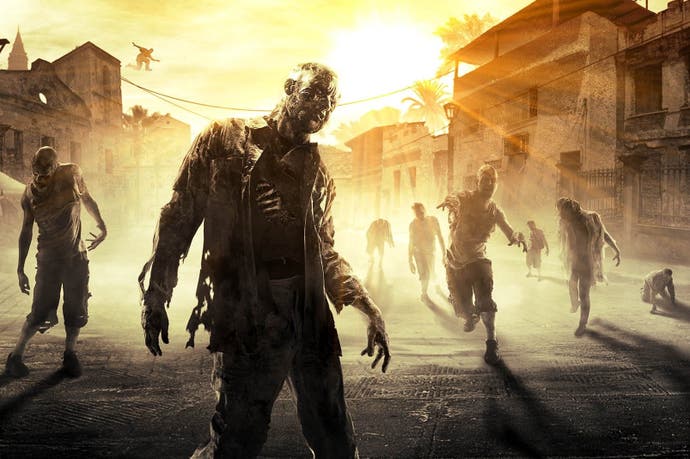 This week's working theory at Outside Xbox was that friendly co-operation makes zombie outbreaks 100 percent more survivable and entertaining.
We ran simulations in Dying Light, which lets you undertake story campaign missions in co-op mode. Everyone plays as protagonist Kyle Crane, however, so that you and up to three co-op friends appear to be identical zombie-killing brothers.
Witness the parkouring Crane triplets in the video below. Mike at least can be distinguished by his passion for flying dropkicks.
In Resident Evil Revelations 2's co-op Raid Mode, on the other hand, we sent franchise veterans Claire Redfield and Barry Burton to destroy waves of the undead with the power of unlockable weapons, tandem melee attacks and emotes called 'Hip-Hop Dance' and 'The Robot'.
The split-screen gameplay below proves co-operation is key to a really successful zombie survival dance party.
Capping a week of co-operative action, Show of the Week inspects monster-hunting shooter Evolve, in which four players gang up on a lone alien beast controlled by a player who has had her fill of this co-op stuff.
Thanks for watching, Eurogamer friends. See you here next week? For more videos in the meantime, visit us at outsidexbox.com.