Video: Let's Play Surgeon Simulator on iPad
An eye transplant? Sure, that'll end well.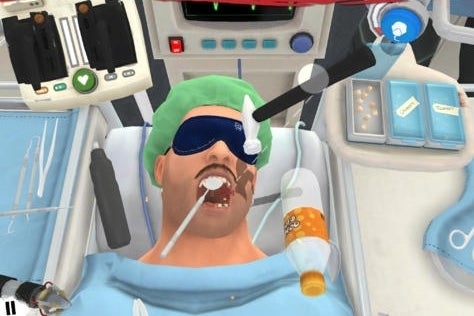 Ridiculous games are all the rage these days, but way back in the mists of time (this time last year basically) it felt like Surgeon Simulator was blazing a trail. A mad game where you would operate on a patient by waving a doctor's arms around like drunk prosthetics in an operating theatre packed with dangerous objects, Surgeon Simulator was almost impossible to play or watch without losing yourself to hysterics.
Now there's an iPad version, where your fake hands are replaced by your roaming fingers, which pincer things all over the screen in an attempt to complete an expanded range of operations. Sounds good, then, but is it still funny without the limp, flapping hands to crash around tipping things over? Find out by watching Ian Higton and VG247's Sam Clay attempt to perform an eye transplant...