Video: Surgeon Simulator live stream
Ouch.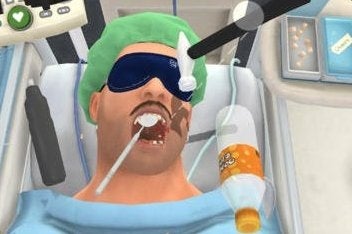 The doctor is in! Sadly, the doctor in question is Ian Higton, and he's going to make a terrible mess of your chest cavity.
Surgeon Simulator's come to PS4 with all its rib-breaking, eye-popping, brain-bouncing fun. Ian will be playing through a few operations at 4.30pm BST today. Catch him in the box below.