PS4 Surgeon Simulator: Anniversary Edition release date announced
Shame it's 2014 - this would have been great on cartilage.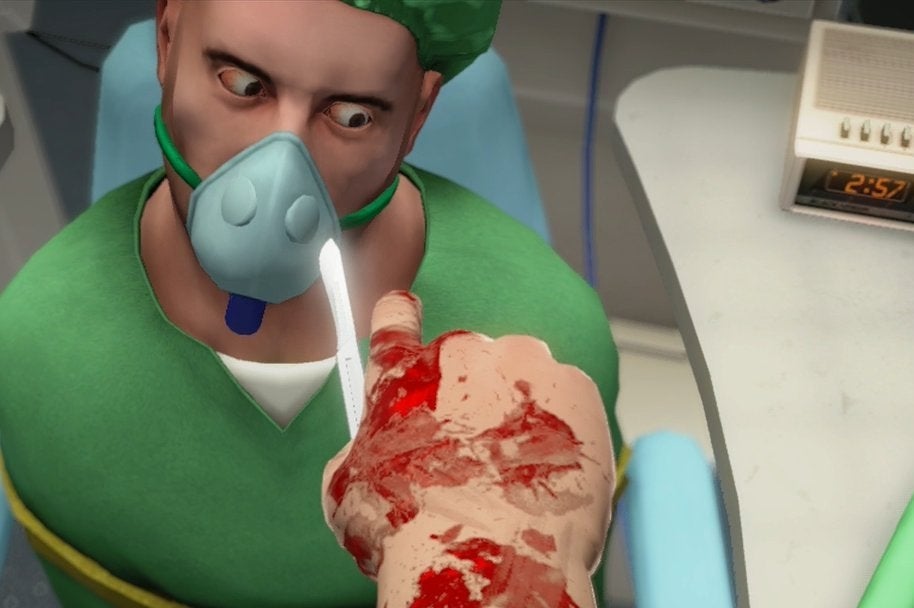 Surgery Simulator: Anniversary Edition will be released on PlayStation 4 next week - Wednesday, 13th August (12th August if you're in the US).
Prices: $12.99 / €10.99 / £8.99.
Anniversary Edition combines the best bits of Surgeon Simulator's Steam and iPad releases, including eye and teeth transplants, trolley mode and so on. There's also talk of an exclusive new mode that developer Bossa Studios isn't quite ready to reveal yet.
Maybe it's... a veterinarian mode! I'm sure PETA would be down with that.
Surgeon Simulator, in case you're unaware, is a wickedly funny game about surgical operations gone wrong. You can see what you want to do but the haphazard controls make it near impossible to carry out. It's a bloody riot.
The PC game - the original - came out in spring 2013, having itself been born out of a game jam months earlier. Our Surgeon Simulator 2013 review puts the game under the scalpel.