Video: Karma, rhinos and wrestling bears - let's talk Far Cry 4
A talkthrough with all-new footage of Ubisoft's open world shooter.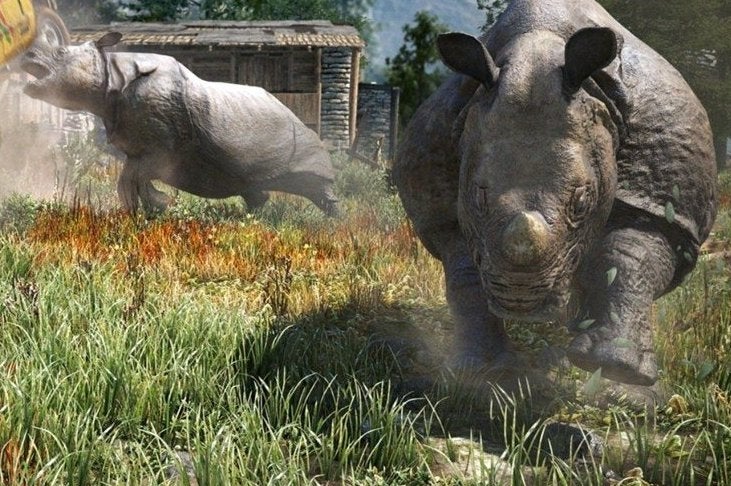 If there's one thing better than playing video games it's talking about them, and fewer games in recent years have had the ability to tell yarns quite as good as those spun by Far Cry 3. Quick-fire follow-up Far Cry 4 is an even better story generator, it seems, as Aoife Wilson attests having come back with an extended hands-on complete with tales of wrestling bears and clumsy companions. Far Cry fan Ian Higton quizzed her on the time she spent with the game, and you can see the results of all that below.