Valor exploit in SWTOR update 1.1 causes player uproar
UPDATE: BioWare readying new patch.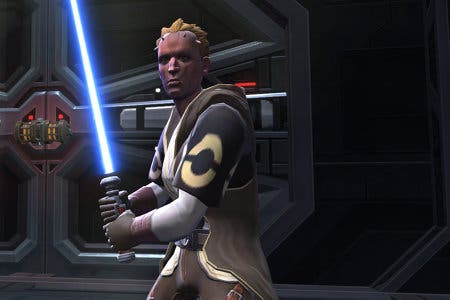 UPDATE: BioWare has told Eurogamer that it is "aware there are some issues on Ilum on some servers" and that it will be issuing a new patch tomorrow morning (19th January) to address the problem.
"We appreciate everyone's patience and feedback and are working quickly to resolve the issue to ensure Ilum is as fun as the other new content introduced in Game Update 1.1, the Kaon Under Siege Flashpoint and Karagga's Palace Operation," explained a spokesperson for the developer.
Further details on the new patch have been posted on the game's official forum.
ORIGINAL STORY: Today's 1.1 update for Star Wars: The Old Republic has seemingly brought with it a number of serious glitches and exploits.
Players have flocked to a 74-page-long thread on the game's official forum to complain about various problems thrown up by the patch.
The most serious allegation is that many users are racking up huge amounts of valor points in Ilum PvP via turret farming and spawn camping exploits caused by factional imbalances.
YouTube user suzpaz has uploaded a video of the camping exploit in action - see below.
Players are also complaining of a number of non-PvP-related issues, including glitches with loading screens and hotbar icons.
A formal response from BioWare posted on the forum stated that the developer is "currently investigating potential issues related to the Ilum open world PVP area post 1.1" and that it "will update as soon as we have more information."