Uncharted 3 gets new co-op DLC
Fort Adventure add-on lets you play as series villains.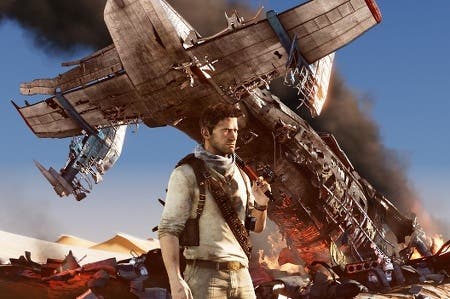 Uncharted 3: Drake's Deception gets a fresh batch of co-op content in the US today, developer Naughty Dog has announced.
As explained in a post on the PlayStation Blog, the Fort Co-Op Adventure, priced at $5.99, sees series villains Zoran Lazarević, Eddy Raja and Harry Flynn team up in a new add-on that further explores the mystery behind the Janus head statue from the original on-disc co-op adventure.
A batch of new character skin packs are also available to purchase from today.
Sony UK hasn't confirmed yet whether the new content will be included in tomorrow's European PSN update.
There's more DLC due in the next few weeks too. The Flashback Map Pack 2, out in the US on 21st February, offers Plaza, Temple, Train Wreck and Village multiplayer stages.
Naughty Dog strategist Eric Monacelli also posted a teaser image of a flaming skull emblem to whet gamers' appetites for a DLC pack planned for later this year. Take a look below.
"Uncharted 3 heavy metal mode? A tie-in with The Misfits Fiend Club? Nope, but we'll have details on exactly what this symbol means in just a little over a month," he wrote.