UK top 40: Lego Batman 2 perches on top
Skyrim levels up ahead of this week's Dawnguard release.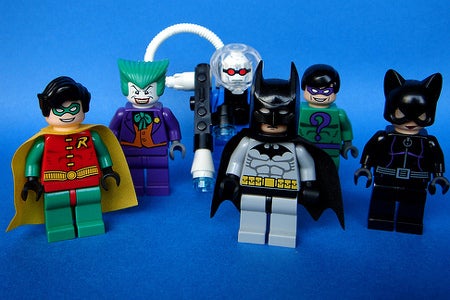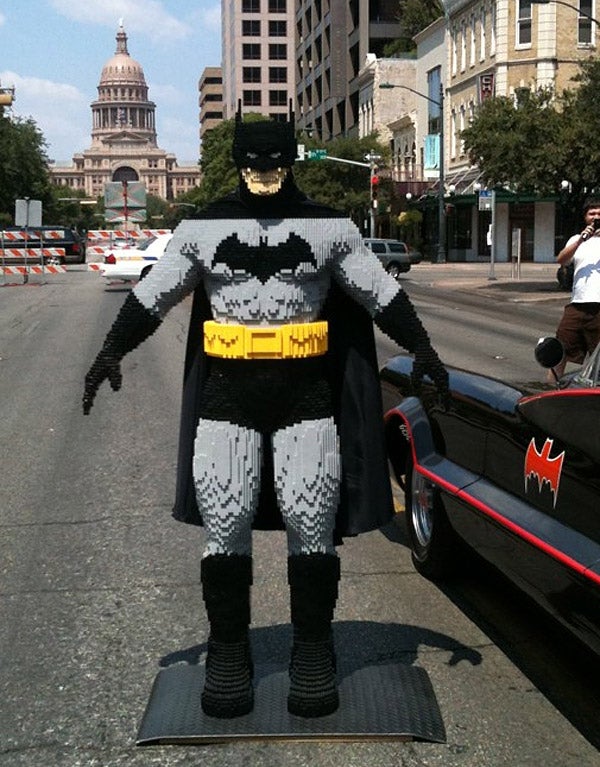 The brilliant Lego Batman 2 has swooped down and taken the UK video game chart by storm, claiming the top spot all for its bricky masked self.
Lego Batman 1 only managed to debut at number two, four years ago in 2008.
FIFA 12 dropped to two, Future Soldier to three, Max Payne 3 to four and Battlefield 3 held fifth.
Lollipop Chainsaw hung on in there at sixth, ahead of Mario & Sonic Who Are Already At the London Olympic Games in seventh.
Skyrim launched itself up from 23rd to eighth ahead of the enticing Dawnguard expansion release (26th June), and Sniper Elite V2 and FIFA Street rounded the chart out in ninth and 10th.
New Civilization 5 expandalone Gods and Kings marched dutifully into 16th.
Kinect game Steel Battalion was nowhere to be seen - not in the all-formats top 40, nor in the Xbox 360-specific top 30. For it to not chart anywhere, it must have performed terribly.
The full top 40 is posted in full, below.
| This Week | Last Week | Title | Platform(s) |
| --- | --- | --- | --- |
| 1 | New entry | Lego Batman 2 | DS, PC, PS2, PS3, PSP, Wii, Xbox 360 |
| 2 | 1 | FIFA 12 | PS3, Xbox 360 |
| 3 | 2 | Ghost Recon: Future Soldier | PC, PS3, Xbox 360 |
| 4 | 3 | Max Payne 3 | PC, PS3, Xbox 360 |
| 5 | 5 | Battlefield 3 | PC, PS3, Xbox 360 |
| 6 | 4 | Lollipop Chainsaw | PS3, Xbox 360 |
| 7 | 9 | Mario & Sonic: London 2012 Olympic Games | Wii |
| 8 | 23 | The Elder Scrolls 5: Skyrim | PC, PS3, Xbox 360 |
| 9 | 8 | Sniper Elite V2 | PS3, Xbox 360 |
| 10 | 13 | FIFA Street | PS3, Xbox 360 |
| 11 | 10 | DiRT Showdown | PS3, Xbox 360 |
| 12 | 20 | Batman: Arkham City | PS3, Xbox 360 |
| 13 | 6 | Diablo 3 | Mac, PC |
| 14 | 7 | Game of Thrones | PC, PS3, Xbox 360 |
| 15 | 15 | Tiger Woods PGA Tour 13 | PS3, Xbox 360 |
| 16 | New entry | Civilization 5: Gods and Kings | PC |
| 17 | 18 | Call of Duty: Black Ops | PC, PS3, Wii, Xbox 360 |
| 18 | 17 | Skylanders: Spyro's Adventure | 3DS, PS3, Wii, Xbox 360 |
| 19 | 12 | Assassin's Creed: Revelations | PC, PS3, Xbox 360 |
| 20 | 16 | Dragon's Dogma | PS3, Xbox 360 |
| 21 | 21 | Rayman Origins | PS3, Wii, Xbox 360 |
| 22 | 30 | Super Mario 3D Land | 3DS |
| 23 | 32 | Final Fantasy 13-2 | PS3, Xbox 360 |
| 24 | Re-entry | Need for Speed: The Run | 3DS, PC, PS3, Wii |
| 25 | 24 | Kinect Star Wars | Xbox 360 |
| 26 | 39 | Grand Theft Auto Episodes - Liberty City | PS3, Xbox 360 |
| 27 | 27 | Moshi Monsters: Moshling Zoo | DS |
| 28 | 31 | Mario Kart 7 | 3DS |
| 29 | 33 | WWE '12 | PS3, Xbox 360 |
| 30 | 22 | Just Dance 3 | Wii, Xbox 360 |
| 31 | 25 | Saints Row: The Third | PC, PS3, Xbox 360 |
| 32 | 28 | Forza Motorsport 4 | Xbox 360 |
| 33 | 34 | Mario Kart Wii | Wii |
| 34 | Re-entry | Lego Harry Potter: Years 5-7 | 3DS, DS, PC, PSP, PS3, PS Vita, Wii, Xbox 360 |
| 35 | 40 | Skate 3 | PS3, Xbox 360 |
| 36 | 19 | Mass Effect 3 | PC, PS3, Xbox 360 |
| 37 | 29 | Football Manager 2012 | PC, PSP |
| 38 | 38 | Sniper: Ghost Warrior | PC, PS3, Xbox 360 |
| 39 | 14 | Call of Duty: Modern Warfare 3 | DS, PC, PS3, Wii, Xbox 360 |
| 40 | 35 | Lego Pirates of the Caribbean | DS, 3DS, PS3, Wii, Xbox 360 |