UK shops: 3DS Christmas stock will meet demand
Despite "sharp increase" in sales.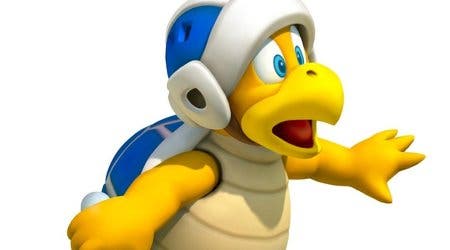 Christmas stocks of the 3DS will meet an increasing public demand for Nintendo's handheld device, UK shops have told Eurogamer.
Multiple high street chains have reported a rise in 3DS hardware sales, likely due to the recent release of Nintendo stalwarts Mario and Mario Kart.
But retailers consider the 3DS unlikely to sell out, despite the fact that some colours might become "limited".
High street heavyweight Game told Eurogamer it had plenty of stock available for both Game and Gamestation. The retailer does not expect the console to sell out, although certain colours may be "limited" in some stores, depending on "local demand".
HMV is "not aware" of any shortages, despite 3DS sales "definitely picking up in recent days".
"Whilst it's possible that certain colours are likely to prove limited, customers should be able to find at least one of the versions in our stores and online," HMV's Head of Games Tim Ellis told Eurogamer.
Supermarket giant Sainsbury's said it had seen "an increase in sales - as expected - in the run up to Christmas". Currently it has good stock of all 3DS consoles and colours, although warned that the Flame Red colour "may run low" nearer Christmas.
Meanwhile, Morrisons reported seeing "a sharp increase in demand" for the 3DS, but reassured customers the chain had "adequate stocks" to meet this.