UK chart: Wii U games miss top 10 as Call of Duty retains crown
Far Cry 3 enters second with 9th biggest launch of the year.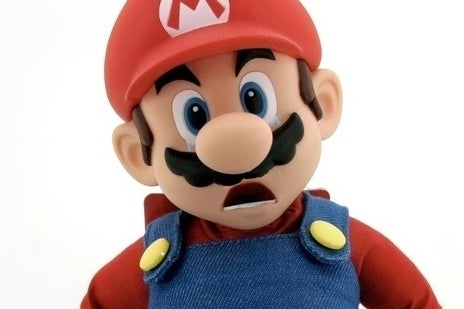 The Wii U's three big software exclusives have missed the UK all-formats top 10, as Call of Duty: Black Ops 2 claims another chart scalp.
Last week, Nintendo told Eurogamer it "definitely" expected Wii U software in the top 10 - maybe even in the top five. But this was not to be.
Perhaps unsurprisingly, Nintendo's best-selling first-party game was Nintendo Land, which came packaged in with Premium versions of the Wii U console. It entered 11th.
New Super Mario Bros. U was not far behind in 14th, while Ubisoft's Zombi U (also available as part of a console bundle) charted 17th.
60 per cent of all Wii U sales were of the Premium pack. 30 per cent bought the console in its Zombi U bundle, meaning just 10 per cent bought a Basic Wii U with its smaller hard drive.
Ubisoft had a good week: its lush and dense tropical shooter Far Cry 3 won second in the all-formats chart, while ZombiU was the best-selling third-party Wii U title.
That's despite new Wii U versions of FIFA 13 (which overall remained third), Assassin's Creed 3 (in fifth), Just Dance 4 (sixth) and Skylanders Giants (ninth).
Ratchet & Clank: Q Force missed the top 10 entirely, as did the Zone of the Enders HD Collection and Rabbids Land on Wii U.
The full chart lies below.
| This Week | Last Week | Title | Platform(s) |
| --- | --- | --- | --- |
| 1 | 1 | Call of Duty: Black Ops 2 | PC, PS3, Wii U, Xbox 360 |
| 2 | New entry | Far Cry 3 | PC, PS3, Xbox 360 |
| 3 | 3 | FIFA 13 | PS3, Wii U, Xbox 360 |
| 4 | 2 | Hitman: Absolution | PC, PS3, Xbox 360 |
| 5 | 4 | Assassin's Creed 3 | PC, PS3, Wii U, Xbox 360 |
| 6 | 7 | Just Dance 4 | PS3, Wii, Xbox 360 |
| 7 | 6 | Lego Lord of the Rings | 3DS, DS, PS3, Xbox 360 |
| 8 | 5 | Halo 4 | Xbox 360 |
| 9 | 8 | Skylanders Giants | PS3, Wii, Xbox 360 |
| 10 | 9 | Need for Speed: Most Wanted | PC, PS3, Xbox 360 |
| 11 | New entry | Nintendo Land | Wii U |
| 12 | 14 | Dishonored | PC, PS3, Xbox 360 |
| 13 | 15 | Football Manager 2013 | PC |
| 14 | New entry | New Super Mario Bros. U | Wii U |
| 15 | 11 | WWE 13 | PS3, Xbox 360 |
| 16 | 12 | Moshi Nonsters: Moshlings Theme Park | 3DS, DS |
| 17 | New entry | Zombi U | Wii U |
| 18 | 18 | Medal of Honor: Warfighter | PC, PS3, Xbox 360 |
| 19 | 16 | New Super Mario Bros. 2 | 3DS |
| 20 | 25 | Forza Horizon | Xbox 360 |
| 21 | 20 | Wonderbook: Book of Spells | PS3 |
| 22 | 14 | Resident Evil 6 | PC, PS3, Xbox 360 |
| 23 | 17 | The Elder Scrolls 5: Skyrim | PC, PS3, Xbox 360 |
| 24 | 30 | Sonic & All-Stars Racing Transformed | 3DS, PC, PS3, PS Vita, Xbox 360 |
| 25 | 19 | F1 2012 | PC, PS3, Xbox 360 |
| 26 | 21 | Lego Batman 2: DC Super Heroes | DS, PC, PS2, PS3, PSP, Wii, Xbox 360 |
| 27 | 24 | Mario & Sonic: London 2012 Olympic Games | Wii |
| 28 | 29 | Angry Birds Trilogy | 3DS, PS3, Xbox 360 |
| 29 | 22 | Forza 4 | Xbox 360 |
| 30 | 36 | Mario Kart 7 | 3DS |
| 31 | 34 | Disney Epic Mickey 2: The Power of Two | PS3, Wii, Xbox 360 |
| 32 | 23 | Kinect Disneyland Adventures | Xbox 360 |
| 33 | 26 | Professor Layton and the Miracle Mask | 3DS |
| 34 | 13 | uDraw Studio: Instant Artist | PS3, Wii,Xbox 360 |
| 35 | New entry | Just Dance: Disney Party | Wii, Xbox 360 |
| 36 | 28 | F1 Race Stars | PC, PS3, Xbox 360 |
| 37 | 37 | 007 Legends | PS3, Xbox 360 |
| 38 | Re-entry | Super Mario 3D Land | 3DS |
| 39 | 33 | Call of Duty: Black Ops Declassified | PS Vita |
| 40 | Re-entry | Dance Central 2 | 3DS |