UK chart: EA Sports UFC crowned king
While MotoGP swerves into 14th.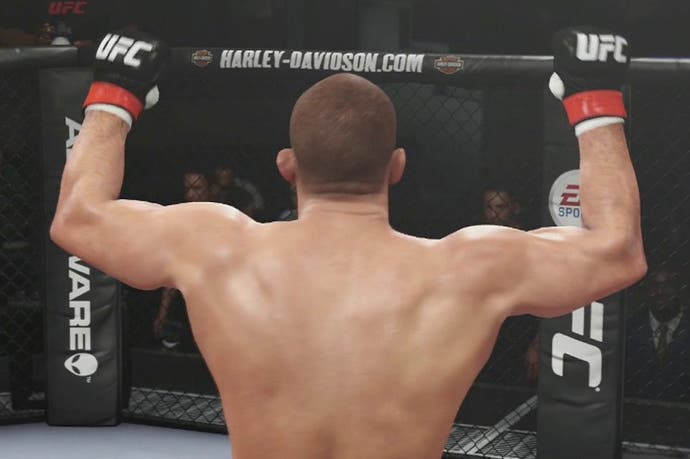 Watch Dogs has finally been dethroned after three weeks atop the UK all-formats chart, by EA Sports UFC.
It is EA's third game to land the number one position this year, following the continual success of FIFA 14 and the launch of Titanfall.
Speaking of which, Respawn's shooter rose in sales this week - the only game in the top 10 to do so. A knock-on effect due to rising Xbox One sales after Microsoft decided to unbundle Kinect?
The only other new entry this week was racer MotoGP 14, fittingly in 14th place. It's a modest placing, but an 8.4 per cent increase in launch sales over its predecessor last year.
Wolfenstein: The New Order is fourth this week, ahead of FIFA 14 and World Cup 2014 in fifth and sixth. Mario Kart 8 was seventh, ahead of Call of Duty: Ghosts and Minecraft for PS3 and Xbox 360.