Ubisoft unveils Sam, a personal gaming assistant
Siriously?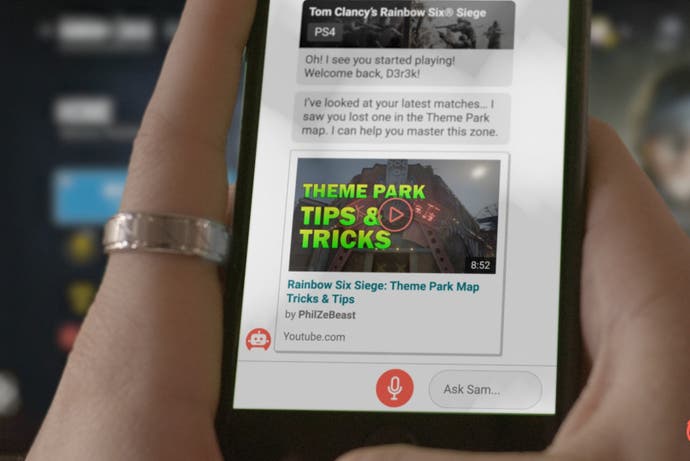 Ubisoft has announced a new addition to Ubisoft Club, its somewhat nebulous layer of cross-game friction. The new addition is called Sam, and it's a personal gaming assistant.
Sam has two elements, by the looks of it. It provides personalised tips for you based on your profile - on loading up a game it might point you towards things you haven't yet tried in it - and it also exists as a chatbot, accessed via your smartphone.
The video below shows someone using the bot to find out how much time they've put into a game, and then spy on their friend. Their friend is playing Steep, so they're my kind of people, frankly.
The video also reveals that Sam can push you trailers to Ubisoft games and alert you to discounts you have earned. The video makes it look like it might be rather intrusive, but that could just be the video.
Sam goes into beta today in Canada.