Ubisoft reinstates deactivated keys bought with stolen credit cards
Check your Uplay library.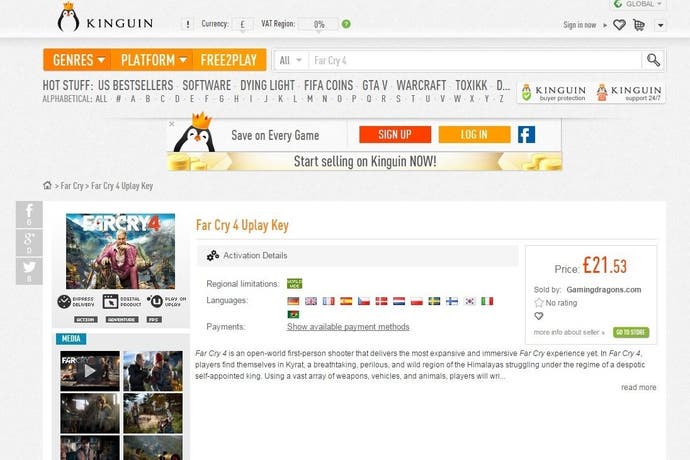 Ubisoft has reinstated game keys it had deactivated because they had been bought using stolen credit cards - but only if they'd been used by consumers first.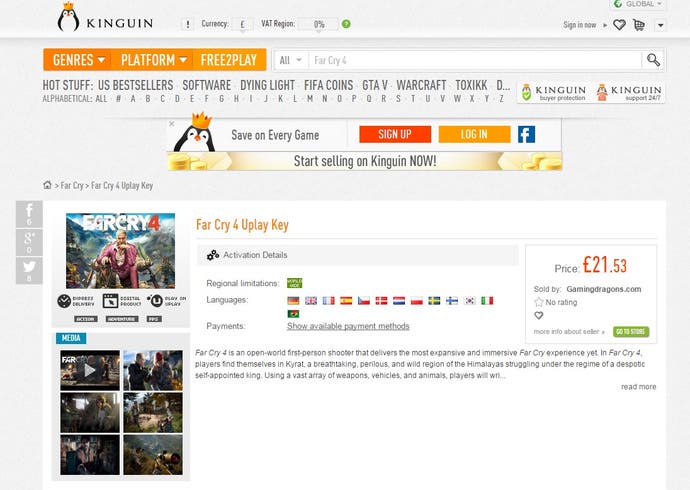 Last month Ubisoft deactivated a number of keys for its games, including Far Cry 4, Assassin's Creed: Unity, The Crew and Watch Dogs, after EA found they'd been bought from Origin using stolen credit cards.
The move angered a number of customers who'd bought the keys from third-party sites such as Kinguin and G2A. They found their games had disappeared from their Uplay account without warning from Ubisoft.
Now, though, Ubisoft has decided to reactivate keys owned by those who had used them.
"After further investigation into the matter of keys that were fraudulently purchased on EA's Origin store, we are reinstating keys for consumers who already had successfully activated and started playing the games," a Ubisoft representative told Eurogamer.
"Any remaining fraudulently obtained and resold keys have been deactivated."
Eurogamer has been contacted by a number of customers affected, who have confirmed their keys have indeed been reinstated.
Last week Kinguin told Eurogamer it believed an unidentified Russian had bought the keys from Origin before selling them on third-party sites.
Kinguin, which acts as an eBay for game keys, told us it would end up refunding £110,000 to affected customers. 35 out of 3400 Kinguin merchants were affected, the company said.
Kinguin also raised the issue of how an individual was able to buy so many keys from Origin without flagging some kind of alert.
Ubisoft said it was working to prevent a similar situation happening in the future, although it's unclear exactly what steps it will take to do so.
"We are working with EA to prevent situations like this from happening again, and we will continue to deactivate keys that are found to be fraudulently obtained and resold," the Ubisoft representative continued.
"We strongly recommend that players purchase keys and downloadable games only from the Uplay shop or trusted retailers."