Uber Eats will deliver a free copy of COD with your cod and chips
Sturgeon Simulator.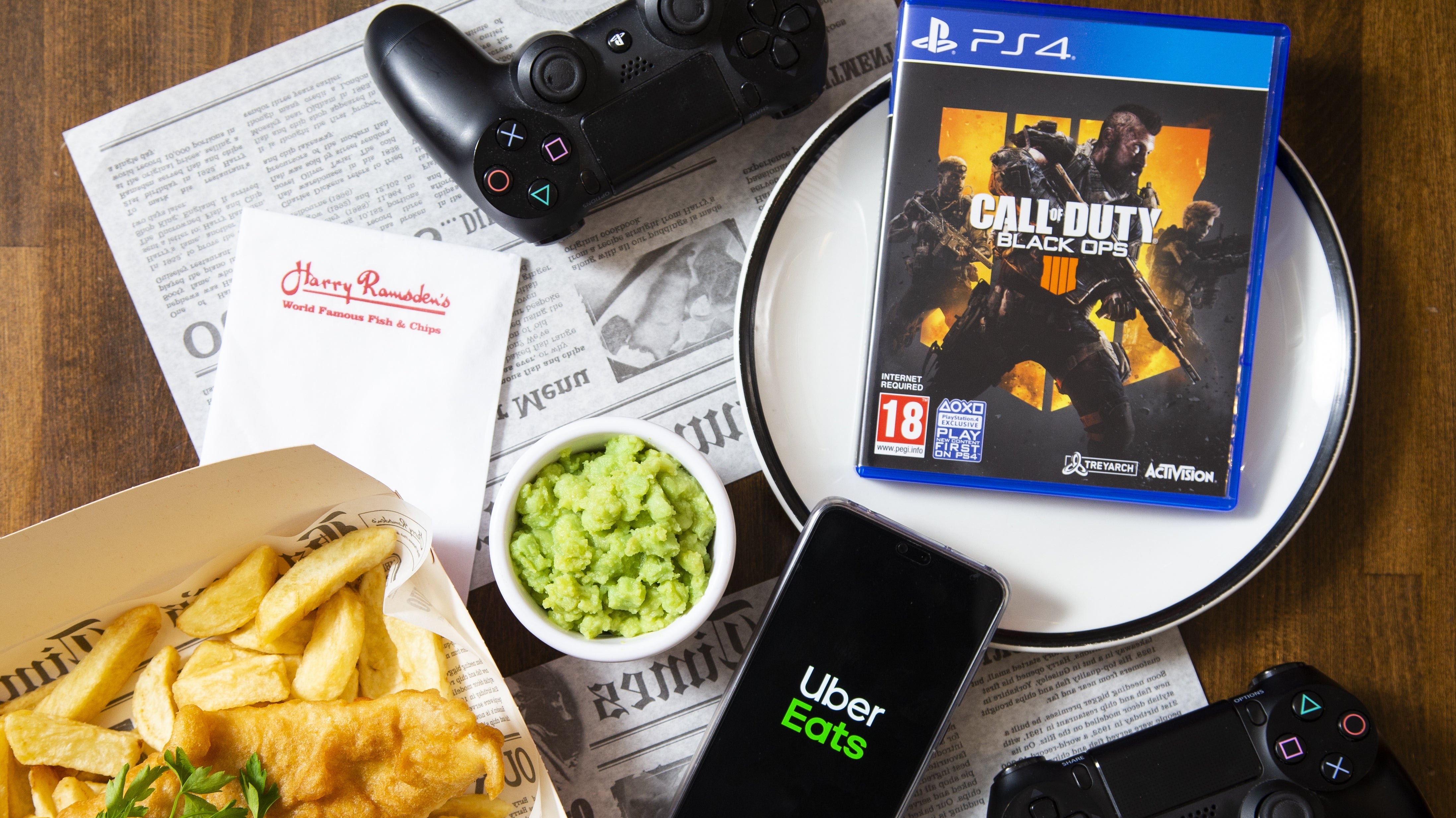 If you're too lazy to go down to the shops for your copy of Call of Duty: Black Ops 4, you may also just be lazy enough to order fish and chips through Uber Eats. And if both of these things apply to you, then do we have some news.
Adequate-tasting fish and chips chain Harry Ramsden's is running a promotion to get a free copy of COD in three of its more prominent stores this weekend (Manchester, Birmingham, London Victoria) "while stocks last".
And that, apparently, is the deal - you pay £7.99 for come cod and chips from tomorrow through the Uber Eats app, and you'll get a copy of Black Ops 4 thrown in. A digital copy, that is. Which is good because then you don't have to leave your seat even to put in the disc.
It should go without saying that other fish are available to cod, and other games are available other than Call of Duty 4: Black Ops. But, like eating in a Harry Ramsden resturant, there's no accounting for taste.