Two Point Hospital, Shadow of War and Dirt Rally 2.0 all feature in the January Humble Choice bundle
Graveyard Keeper, Bad North and Street Fighter 5 also included.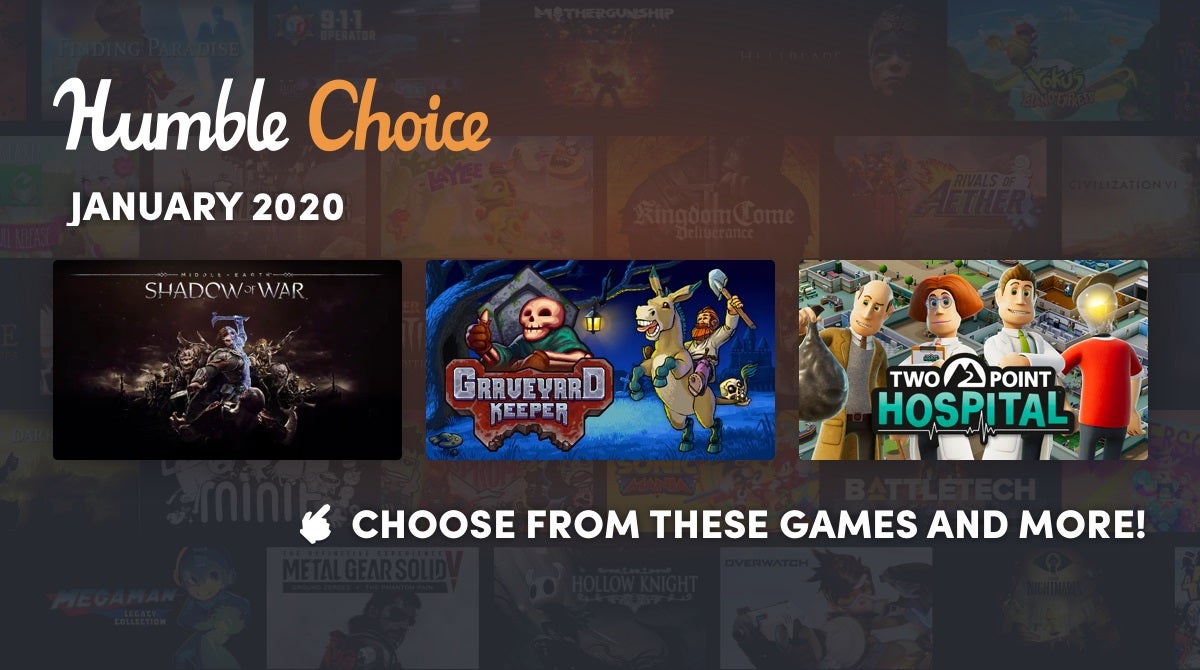 This month's Humble Choice bundle is now live, featuring the likes of Two Point Hospital, Shadow of War and Dirt Rally 2.0 as some of its biggest inclusions.
If you've not taken a trip over to Humble for a while now, this is the second iteration of the newly launched Humble Choice bundle. It had previously been known as Humble Monthly until a rework in December.
In this new version, instead of being thrown an assortment of mystery games each month, you now get to pick and choose a limited number from a wider selection depending on your subscription level. Basic members can choose three games for £11.99 a month, while Premium members can select nine games for £15.99 a month.
Here's what's up for grabs in the January Humble Choice bundle:
Middle-earth: Shadow of War
Graveyard Keeper
Two Point Hospital
Dirt Rally 2.0 + 3 DLC
Street Fighter 5
Bad North: Jotunn Edition
Trailmakers
Unrailed!
Whispers of a Machine
Them's Fightin' Herds
Mages of Mystralia
GRIP: Combat Racing + Artifex DLC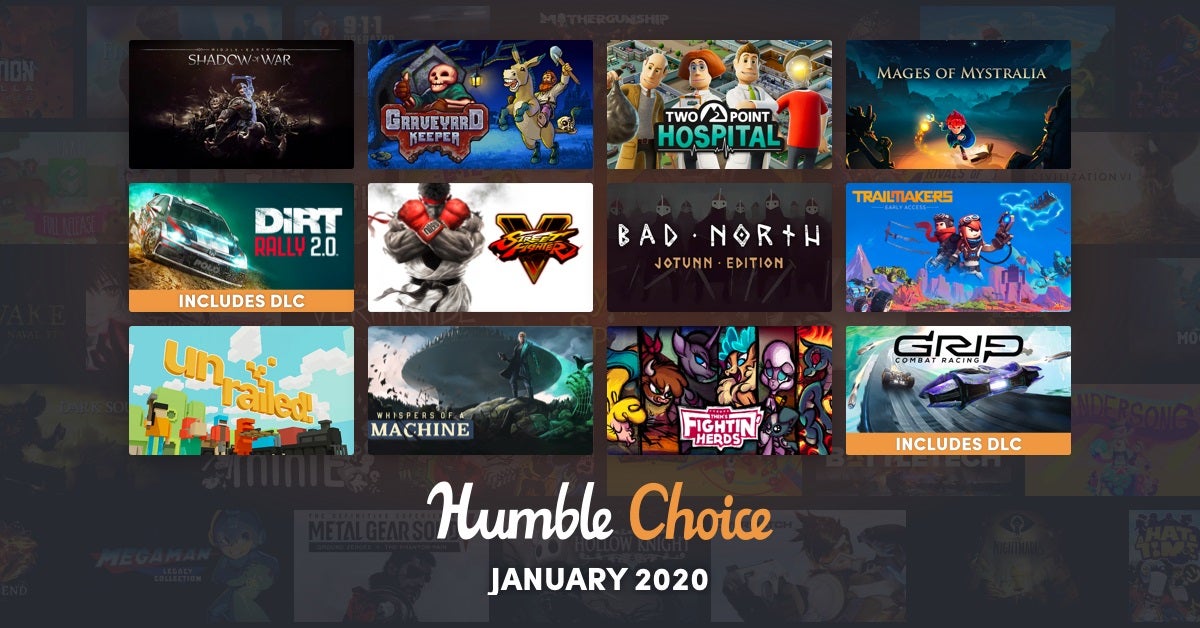 Pick well and you can save a good chunk of money. For example, with a Basic subscription, you can save over £70 when you take Two Point Hospital, Graveyard Keeper and Dirt Rally 2.0 compared to their full prices on Steam. I would suggest Shadow of War, but digital PC copies of that seem to be available for cheap every now and then.
Of course, you could shy away from some of the bigger names and try your luck with some of the lesser-known indies. Whispers of the Machine and Mages of Mystralia look quite interesting to me!
If you're already a member or fancy signing up this month, what do you think you'll take?
For even more offers you can always give us a visit over at Jelly Deals. Right now, you can find everything from the best price for Red Dead Redemption 2 on PC to our picks for the best Nintendo Switch stylus.