Two-headed dog puzzler Phogs! uncovers December date
We kennel believe it.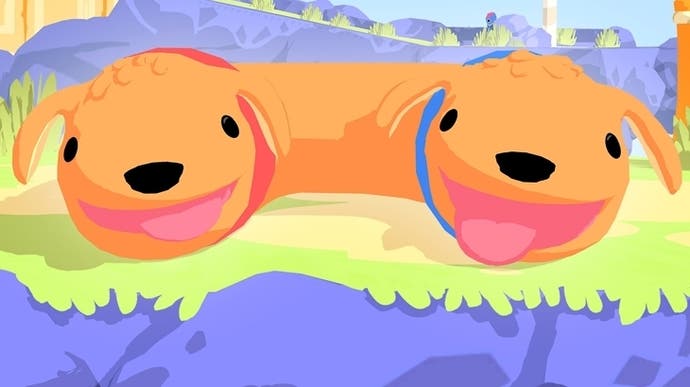 Phogs!, an indie puzzle platformer featuring a dog with two heads, will finally be releasd on 3rd December.
That's for Nintendo Switch, Steam, Stadia, PlayStation 4 and Xbox One, and through backwards compatibility on PlayStation 5 and Xbox Series S/X.
As previously announced, Phogs! will launch straight onto Xbox Game Pass on both console and PC. Otherwise, it'll be priced at $25 (about £20).
We've had our eye on Phogs! for a long time - we've been playing with its dog heads in solo and co-op play over various demo builds displayed at conventions over past few years.
Back in 2018, I wrote Phogs was "a mix of the trippy Noby Noby Boy and the control scheme of weepy adventure Brothers" and that it was "light, bright stuff, and when you do mess up you'll want to get straight back to giving it another go".