Twisted Metal unplayable online outside the US
David Jaffe to quiz Sony today.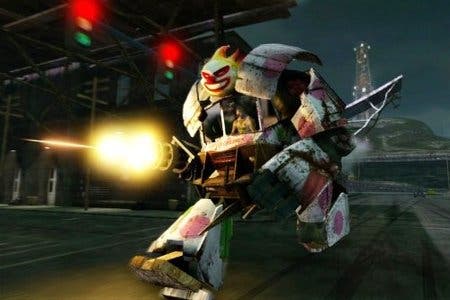 PlayStation 3 exclusive Twisted Metal is unplayable online outside the US.
Players vented their fury on the PlayStation forum as early as Thursday last week, but are yet to hear an official response from Sony. Some are blaming the latest patch, which brings the car combat game up to version 1.05.
Eurogamer reader Ville was prevented from accessing the game's main menu, and thus unable to play the single-player portion of Twisted Metal. Players have recommended signing out of PlayStation Network - but this does not solve the problem of not being able to play online.
Twisted Metal designer David Jaffe was asked about the European specific problem on Twitter. "I am hearing this and sorry about it," he replied. "I will know what is up on Monday. No clue why SCEE territories are locked out :(.I'm sorry."