Twisted Metal UK release date
Copper load of this.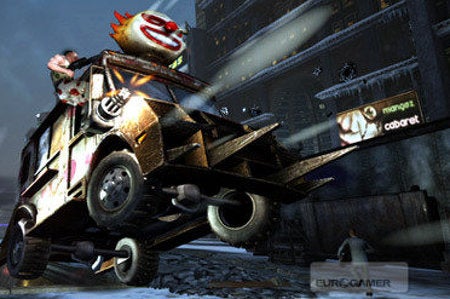 The UK release date of PS3 exclusive Twisted Metal is 17th February.
Sony confirmed the date with Eurogamer (following the MCV report) this afternoon.
Americans can play Twisted Metal from Valentine's Day, 14th February.
Twisted Metal is being made by Eat Sleep Play - the studio co-founded by Twisted Metal and God of War creator David Jaffe.
Twisted Metal is a combat racing game. The name refers to a brutal tournament you'll try to win.