Trials Rising gets a release date and beta details
Closed beta starts in September.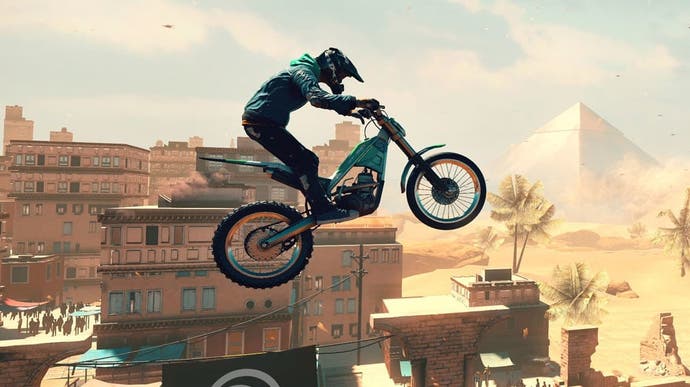 Ubisoft has announced that Trials Rising, the latest entry in developer RedLynx's long-running motorbike platforming series, will launch on Xbox One, PS4, PC, and Switch on February 12th next year.
Based on everything shown so far, the Trials series looks to be taking a bit of a back-to-basics approach this time around, with Trials Rising foregoing the science fiction flourishes of its mainline predecessor Trials Fusion in favour of comparatively more down-to-earth courses set around the likes of the Grand Canyon, the Eiffel Tower, and Mount Everest.
Unsurprisingly, the series' local and online multiplayer returns too, with Trials Rising introducing the brand-new Tandem Bike mode - in which two players can work together, "each contributing fifty percent of the power and balance", to complete a course atop a single bike.
When Ubisoft unveiled Trials Rising at this year's E3, it noted that it would be holding a beta event ahead of release. Now, alongside Rising's launch date announcement, Ubisoft has dated the game's initial closed beta, which is scheduled to run from September 13th to September 16th on Xbox One, PlayStation 4, and PC.
If you want to get involved in the closed beta, you'll need to register your interest on the Trials Rising website. Successful application will presumably be contacted closer to September 13th.