Ubisoft announces a new Trials game
UPDATE: The Trials Rising beta won't be coming to Switch.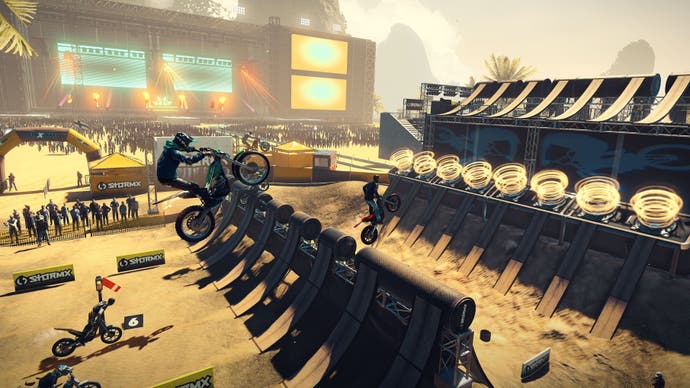 Updated story (June 14th): Though Trials Rising was confirmed for Nintendo Switch during Ubisoft's E3 press conference, the game's upcoming closed beta won't be coming to the platform, an Ubisoft spokesperson has confirmed to Eurogamer.
Instead, we can expect it on PS4, Xbox One and PC, with beta sign-ups now available.
There's no word on what the closed beta will feature, but Ubisoft mentioned during the conference it will arrive later this year.
---
Original story (June 11th): Ubisoft has announced a new Trials game at its E3 press conference, and it's coming to PS4, Xbox One, PC and Nintendo Switch.
Trials Rising looks to be a back-to-basics approach for the series, after recent futuristic and Blood Dragon-themed entries, taking players through scrapyards, castles, forests, cities and hot air balloon-filled canyons.
Multiplayer also returns, with the addition of a new Tandem Bike mode, with two players "each contributing fifty percent of the power and balance" ride together on one bike.
Ubisoft mentioned it has collaborated with Trials fans over the past two years - from YouTube channel the University of Trials to over 20 community members - to help create tutorials and other in-game content.
Trials Rising will receive a beta ahead of the game's release in February 2019.