Call of Duty Black Ops 4's new content season, Operation Grand Heist, starts tomorrow
New maps! New modes! New Blackout locations!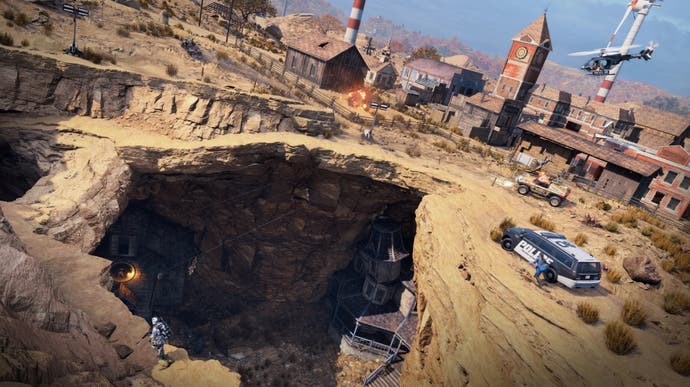 Treyarch has unveiled Operation Grand Heist, Call of Duty Black Ops 4's latest season of content. It's set to introduce new features across Multiplayer, Blackout, and Zombies modes, and starts tomorrow, February 19th, on PS4, with Xbox One and PC to follow.
Operation Grand Heist is the third Operation to be released for Black Ops 4 since its launch last October, following on from Operation First Strike and Operation Absolute Zero. New content will be introduced throughout the season, which ends in April, and while much is still under wraps, Treyarch has outlined the major additions coming tomorrow.
Blackout, for instance, will receive a new Western-themed area known as Ghost Town. The above-ground portion of this new location, Outlaw, is a reimagining of Black Ops 2's Standoff map. Beneath the town, meanwhile, is Buried, a series of interconnected caverns inspired by Zombies mode, featuring ample undead and "loot to die for". Players can also expect "dozens" of new supporting structures designed to add "a fresh layer of variety and strategy".
Elsewhere, Blackout gets the new Hot Pursuit mode - which adds the SUV, Muscle Car, and PBR vehicles - and there's a new Prestige System for those who've already reached Echelon 80. Progressing through Prestige will unlock the likes of Prestige icons, Calling Cards, and Victory Coins. Additionally, Blackout will see a new Hardcore Mode later in the season, a "top secret" in-game event, and new weapons, including the KAP 45 full-auto pistol, Switchblade X9 SMG, Rampage auto-shotgun, and Outrider's Sparrow.
Over in Black Ops 4's Multiplayer, Grand Heist brings new weapons (including the Switchblade X9 SMG, Rampage auto-shotgun, and melee-focussed Cha-Ching money bag), plus the new Outrider specialist - equipped with a pilotable Hawk drone that can automatically tag enemies from above and the Sparrow Special Issue Weapon, which fires explosive-tipped arrows. Multiplayer also sees the return of Party Games, with the first set to be One in the Chamber, and Black Ops Pass owners get two new maps: Lockup, set in an LA police station, and Casino, which unfolds in an "upscale Monaco gambling resort".
Additional Multiplayer modes are promised later in the season, along with new Featured Playlists, and alternate lighting and weather versions of existing maps.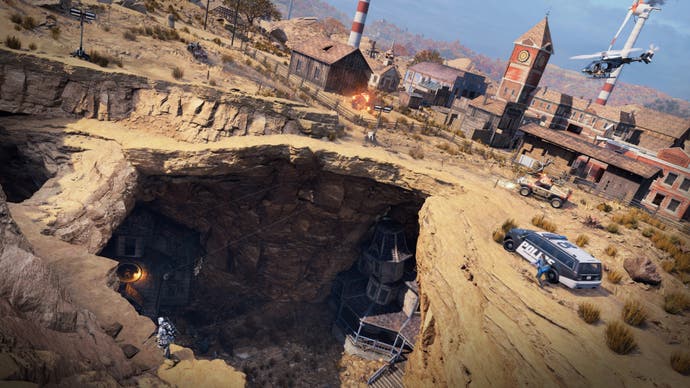 As for Zombies, there's a new Gauntlet, known as Death-Con Five, plus the new Ethereal Razor Perk for "devastating melee damage against the undead". Zombies will also receive a variety of quality of life improvements later in the season, including host migration, server pause, and split-screen pause, and there's a sixth new Zombies experience coming too.
Full details of what to expect when Grand Heist launches on PS4 tomorrow, including changes to the Black Market and new Black Ops Pass content, can be found in Treyarch's blog post. Xbox One and PC players can expect to get the Grand Heist update soon.