"Cosy management game about dying" Spiritfarer gets first gameplay trailer
Coming to PC and consoles later this year.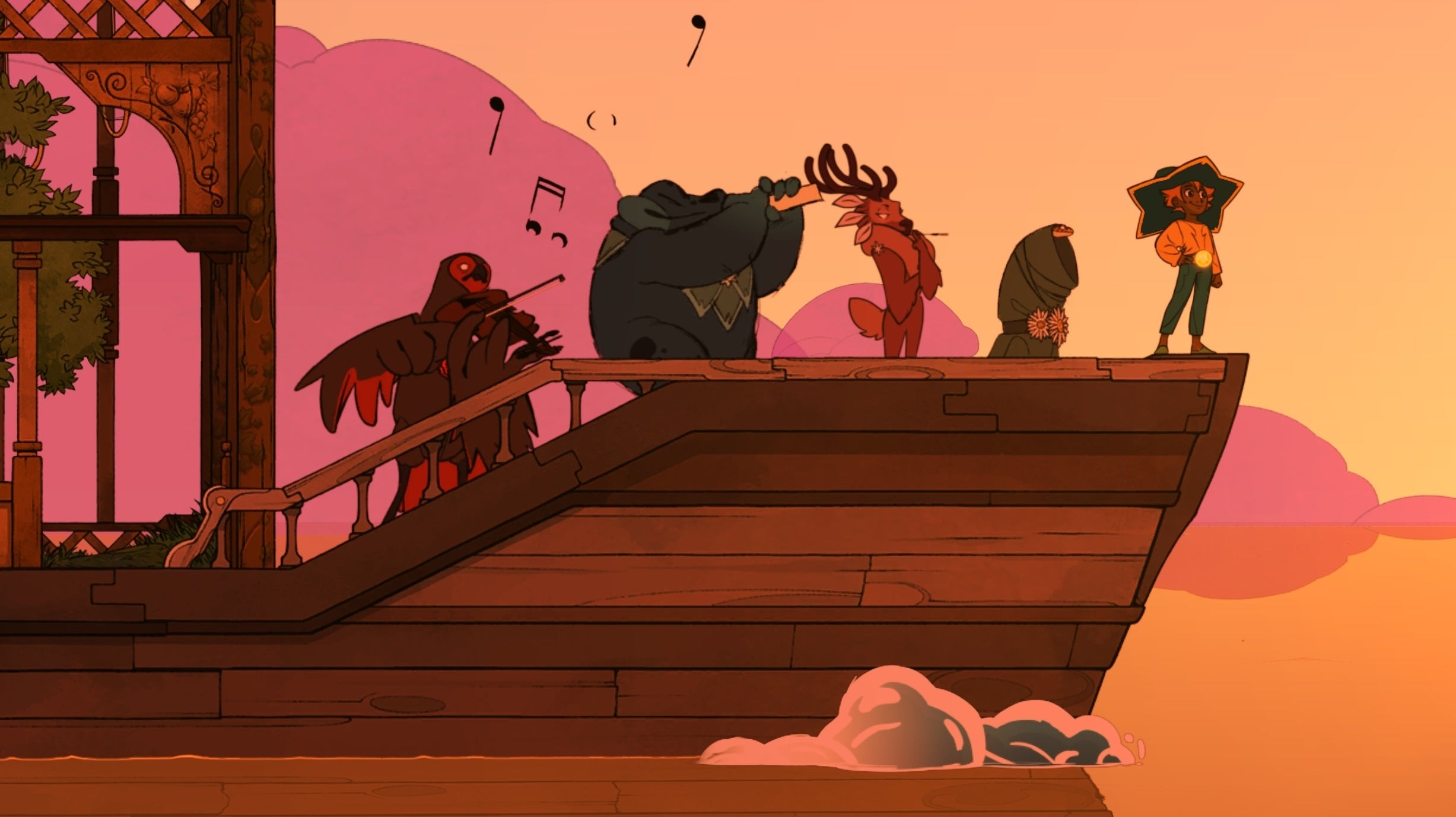 Thunder Lotus Games, the Montreal studio behind Jotun and Sundered, has released the first proper gameplay trailer for Spiritfarer, its upcoming "cosy management game about dying".
Spiritfarer casts players as Stellar, a ferrymaster to the deceased, charged with roaming the seas and fulfilling the final requests of lost souls so that they may pass on to the afterlife. "Spend relaxing quality time with your spirit passengers," explains Thunder Lotus, "create lasting memories, and, ultimately, learn how to say goodbye to your cherished friends."
That translates to an experience that takes its cue from a variety of genres, bringing in conflict-free platforming, farming, fishing, cooking, mining, crafting, and more. There's even co-operative play for two players, with one person taking on the role of Daffodil the cat. Some of these elements are giving a gentle airing in Spiritfarer's beautiful new trailer below.
Eurogamer's Emma Kent went hands-on with Spiritfarer at Gamescom and was impressed by its "sincere and comforting approach to a heavy topic". Martin Robinson dug a little deeper later in the year, chatting with Thunder Lotus about its past and its ambitions for its newest game.
Those eager to set sail with the souls of the departed will have their chance to do so when Spiritfarer comes to Xbox One and PC (including Game Pass), PS4, and Switch later this year.