THQ recovery continues: stock safe on NASDAQ
Reverse stock split does the trick as Relic co-founder joins the team.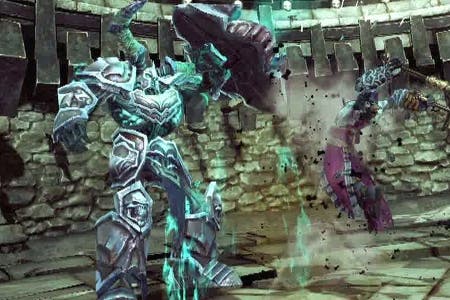 THQ's recovery received a boost today after the US company regained compliance with the NASDAQ stock market.
NASDAQ gave it the nod after THQ's common stock closed at $1 per share or greater for at least 10 consecutive business days - the minimum amount required.
The Saints Row publisher's decision to go for a one for 10 reverse stock split did the trick, then. Earlier this month it consolidated THQ's 68.5 million shares to around 6.9 million, raising the value of each unit of common stock to well over the one dollar mark. THQ had been in danger of a de-listing since January after its stock fell under the one dollar mark for over 30 days.
THQ, which is set to release action game Darksiders 2 next month, has reshuffled key management in recent months and dropped games in an attempt to steer the company back to profitability.
In May Naughty Dog co-founder Jason Rubin replaced outgoing games boss Danny Bilson, and this week THQ announced Ron Moravek, co-founder of Dawn of War and Company of Heroes developer Relic Entertainment, had joined as executive vice president.
THQ has ditched its failed uDraw product, Itagaki's Devil's Third and licensed titles to focus on fewer core games. Its upcoming slate includes WWE, Metro: Last Light, Company of Heroes 2, Saints Row 4, South Park: The Stick of Truth, inSANE and Homefront 2.