The Ultimate and Champions editions of FIFA 21 are priced down for Black Friday
Money-saving goals.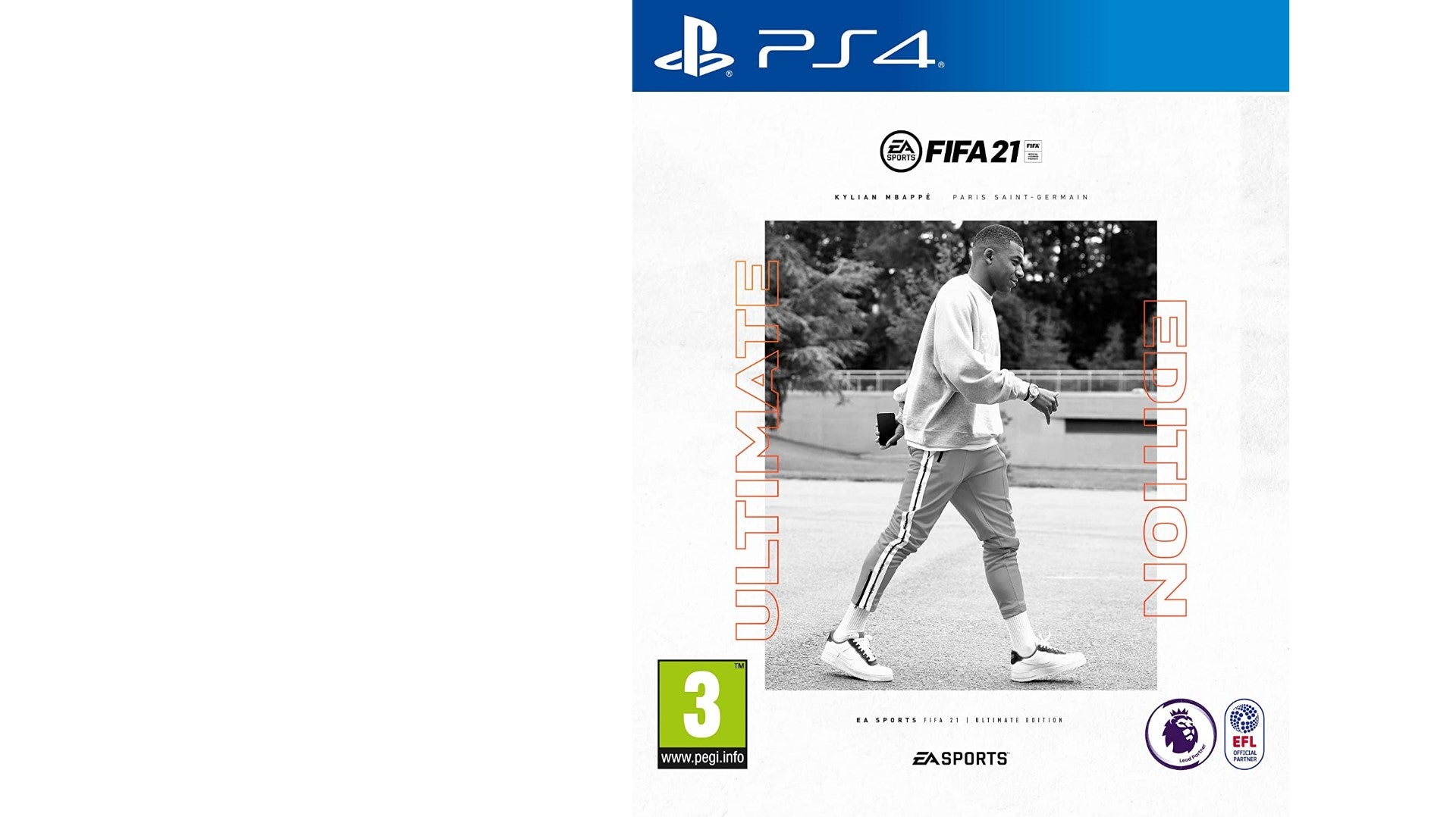 As we get closer to Black Friday 2020, FIFA 21 has started going cheap on Amazon UK - or more specifically, the Ultimate and Champions editions, enhanced versions of the games that come bundled with numerous extras to help you leap into the game quicker than normal. There's also a slightly-discounted bundle, which allows you to buy the regular version packaged with a spare PS4 controller.
FIFA games are something of a timeless classic when it comes to two-controllers-on-a-couch gameplay, letting players battle for championships in person or online. FIFA 21 is no different, though it also includes a more developed system for building and managing your team between matches, aiming to be a full footballing simulation.
PlayStation 4
Xbox One
Of the two editions, the Champions Edition has slightly less to offer than the Ultimate, but it comes reflected in the price. If you buy the Champions version, you'll get the following:
12 rare gold packs
Cover Star Loan item
Career Mode Homegrown Talent
FUT Ambassador Player Pick
Special Edition FUT Kits and Stadium Items
Ultimate Edition gets you all the same stuff, but doubles the amount of gold packs you receive from 12 to 24. If you wanted to leap into the late game, this might be the version for you. Of course, if you buy the Standard Edition, that comes with even less, cutting out the Career Mode extra, as well as lowering the amount of gold packs you get to just three.
Of course, you can check out Eurogamer's review of FIFA 21, or for more discounts, head to our page on PS4 Black Friday deals! Or you can always check out the Jelly Deals Twitter page for all the best offers everywhere!