The Last of Us' many PC glitches are being turned into memes
As Naughty Dog says it is "investigating" issues.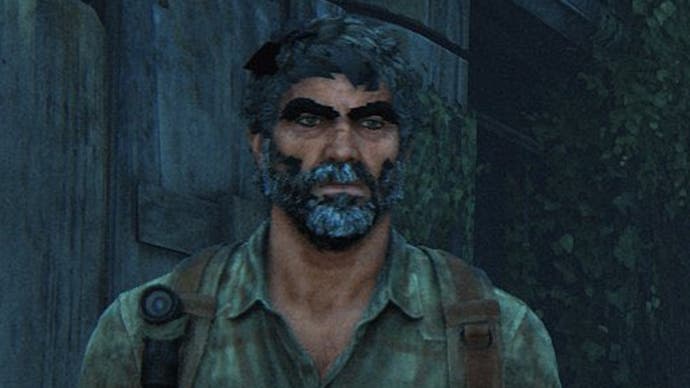 The Last of Us Part 1 has launched on PC in a bit of a state, and owners are now turning its glitches into memes.
Earlier this week, developer Naughty Dog admitted it had heard the numerous player "concerns" regarding issues present in the PC port at launch, and was "actively investigating multiple issues".
In the meantime, players have been sharing various clips of their experiences on social media - including a version of Joel found when playing on Steam Deck with enormous eyebrows.
Here's "Steam Deck Joel", as players have now dubbed him:
Seeing the bugs, shader issues, and what not plaguing the PC Port of The Last of Us is unfortunate but this screenshot of Joel on has me dying XD pic.twitter.com/NfBMWWAZZy

— 𝕮𝖍𝖆𝖔𝖙𝖎𝖈 (ง'̀0'́)ง 𖤐 (@ChaoticSphere27) March 29, 2023
Ellie has also been affected:
Only one problem?
by u/IOwnThisAccount in thelastofus
Another bug has seen characters - such as Ellie, here - suddenly become wet:
Yet another bug involves odd-looking interactions when rotating characters/the camera - such as here, where Joel's daughter turns into Elastigirl from The Incredibles.
Joel has a new strategy
by u/ArgumentNo6281 in thelastofus
Naughty Dog, meanwhile, has said it is examining a range of problems, and lists the following under its "Known Issues" support page:
Loading shaders takes longer than expected
Performance and stability is degraded while shaders are loading in the background
Older graphics drivers leads to instability and/or graphical problems
Game may be unable to boot despite meeting the minimum system requirements
A potential memory leak
Mouse and camera jitter for some players, depending on hardware and display settings
"We are working on patches, will provide updates as they become available, and will continue to investigate other reported issues," Naughty Dog wrote.
Last night, the developer issued a small hotfix which focused on small stability and performance improvements.