The Binding of Isaac gets its final, free Booster Pack content update on PC
Console ports in the works.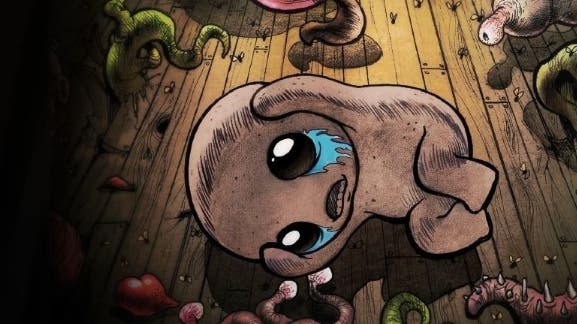 The Binding of Isaac: Rebirth just received its fifth and final Booster Pack update on PC, adding new items, enemies, room layouts, a secret playable character, and more.
As with previous Booster Packs, the Forgotten Booster (as this latest is know) requires the Afterbirth+ expansion to function, and much of its new stuff is the work of the dedicated Isaac modding community - albeit touched and and polished to a sheen by publisher Nicalis before finding its way to the masses.
Its eight new mod items are Blanket, Sacrificial Altar, Lil Spewer, Marbles, Mystery Egg, Flat Stone, Rotten Penny, and Baby Bender, and they're accompanied by several community-created visual fixes in the form of the Real Cone Head and More Dirt Sprites mods.
Elsewhere, the Forgotten Update adds five new enemies, one new boss, a secret playable character, a staggering 817 new rooms, 64 new achievements - 36 of which are from the Switch version of the game - and "literally 100s" of fixes and improvements, which are exhaustively detailed in an official post on Reddit.
The new character, incidentally, was supposed to require players to partake in some canny clue gathering to uncover. However, eager fans have instead skipped the hard part and simply datamined the new update to ferret out its secrets.
In response, Isaac creator Ed McMillen tweeted, "You cheaters have no sense of adventure! Just play the game and explore!". For those of an impatient disposition, however, instructions for unlocking the new character and a video of it in action are already online.
In a short post detailing the final Booster Pack, McMillen also noted that this and Booster Pack number four are still being ported to console, with a release date currently unknown.
McMillen, for his part, is putting the finishing touches to his next game, the rather wonderful looking match-4 Binding of Isaac prequel The Legend of Bum-bo, which is scheduled to release on PC and iOS later this year, with a Switch version to follow.