Binding of Isaac prequel The Legend of Bum-bo gets its first gameplay trailer
Coming to PC and iOS this year, Switch in 2019.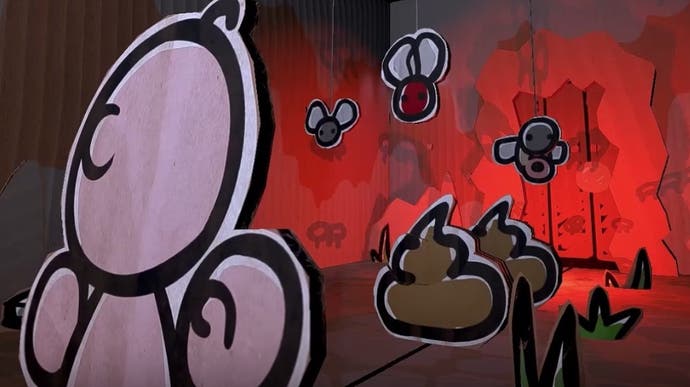 Binding of Isaac creator Edmund McMillen has released the first gameplay trailer for his upcoming turn-based puzzle RPG (and Isaac prequel), The Legend of Bum-bo.
First announced back in 2016, The Legend of Bum-bo pits the titular lead character against "hordes of paper goons", according to McMillen's latest blog post. Victory means more coins, which can be gambled away at casinos.
Bum-bo's assailants can be found throughout the game's dungeons, which "much like Isaac", are randomly-generated to provide an always unpredictable mix of monsters, bosses, traps, puzzles, and spells. The latter can "range from jagging stuff with a fish hook to summoning mom's leg to crush all who stand in your path", says McMillen.
Combat comes in the form of a match-4-style puzzle system, where Bum-bo produces pagan glyphs from his bag of trash, then lines them up to create offensive and defensive attacks, and to gain specific types of mana for spell-casting. You'll find some of this in the teaser trailer above.
McMillen says that The Legend of Bum-bo is "nearing the end of development", and that the game will launch on PC and iOS later this year. A Switch version is planned for release in 2019.
McMillen is also working on his recently revived "cat lady simulator" Mew-Genics, which still sounds like it's at least a couple of years away from completion.