Tetris 99 is getting a physical release on Switch this September
Includes a year's online subscription.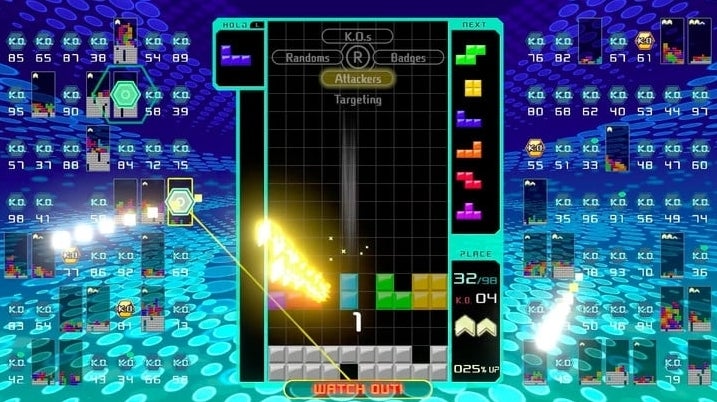 Nintendo has announced that Tetris 99, its hugely entertaining block-busting battle royale puzzler for Switch, will be getting a European physical release on 20th September.
Tetris 99, which pits players against 98 other humans for feverishly intense bouts of block matching and cutthroat elimination, initially launched as an exclusive for subscribers to Nintendo's online service earlier this year.
It then got a wider eShop release in May, courtesy of its £8.99 Big Block DLC, introducing offline modes - Marathon and competitive play against 98 CPUs - that could be played by anyone, regardless of whether they had an online subscription.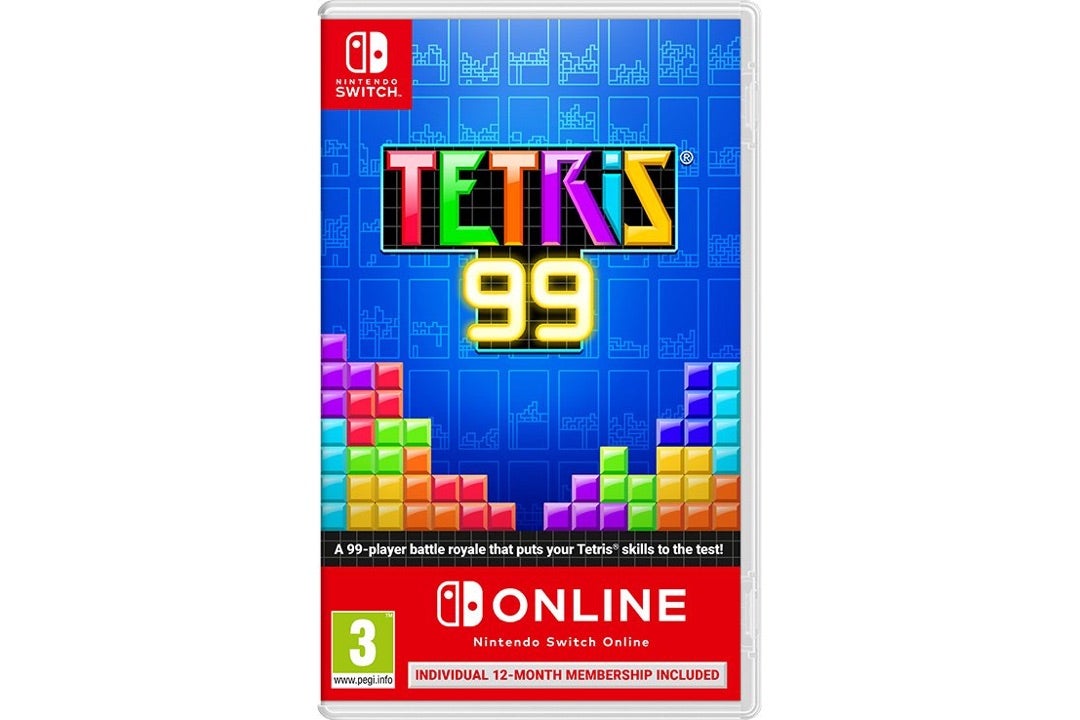 Additional offline multiplayer modes will be added to the Big Block DLC later this year, which Nintendo has now confirmed to be a Local Arena mode, supporting battles for up to eight players, and a Share Battle mode, enabling two-player battles by sharing Joy-Con controllers.
Tetris 99's physical release, which doesn't as yet have a price, will feature the core online game, all the offline modes added as part of the Big Block DLC, and will also include a 12-month subscription to Nintendo's online service.