Paper Mario invades Tetris 99 for next special cup
Cut-out and keep.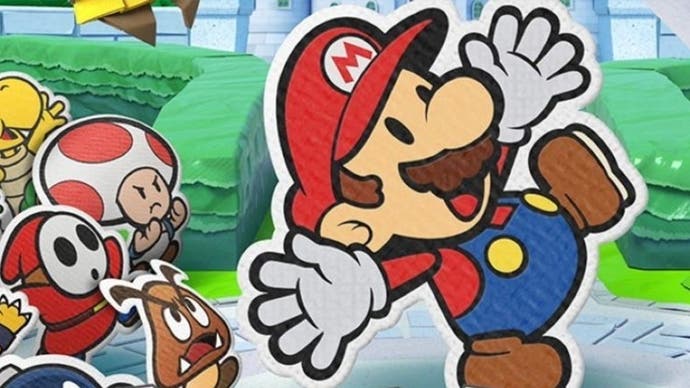 The next Tetris 99 Maximus Cup event will feature Paper Mario: The Origami King - and another exclusive theme for the puzzle game.
This event - the game's 15th special tournament - will kick off on Friday, 31st July and run until 3rd August.
As ever, playing Tetris 99 during these times will net you reward points. The better you do, the more points you'll get. Earn 100 points - likely an hour or so if you're average like me - and you'll get the Paper Mario: The Origami King theme to keep.
The theme gives each tetromino an origami feel, adds a new background, and includes three music tracks of increasing intensity as you progress through the match. Here's how it looks:
If you've not played Tetris 99 yet, it's one of the Switch's finest puzzlers and a brilliant battle royale take on the timeless Tetris. And in Eurogamer's Paper Mario: The Origami King review, I wrote that it was another "warm and colourful Paper Mario adventure, though it never traces its full potential".