Testing for Halo: Combat Evolved on PC kicks off next month
Is it me you're looking for?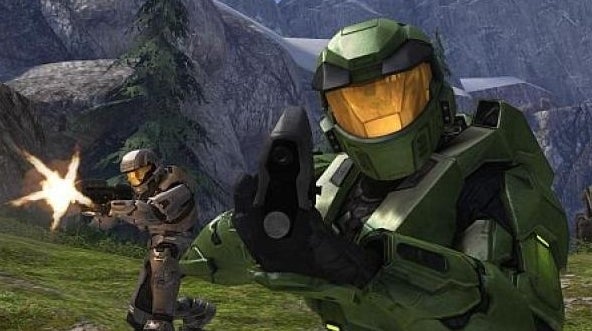 Private beta tests for Halo: Combat Evolved on PC are expected to roll out next month, a little later than initially planned.
In a post on the official Halo forums (thanks, Windows Central), 343 Industries recently invited players to participate in an upcoming "flight" limited content - the developer's own vernacular for a beta test - of Halo: Combat Evolved ahead of its formal release later this year.
"We are looking to flight and gather feedback on a wider range of content prior to its launch this year," the post said. "These areas are focused into the following gameplay elements which will include validating dedicated servers, peer-to-peer connections, crossplay between Steam and Windows version, new UI for customization in [Halo: Combat Evolved], and the next season's progression for H:CE."
Specifically, the "core pieces of content" 343i is looking to test and receive feedback on include the single-player and cooperative campaign, multiplayer, customisation, and progression.
Interested in taking part?
"Like our last flight for Halo: Reach, we are flighting multiple areas of limited content to participants of the flighting program for H:CE. If you are interested in flighting Halo: Combat Evolved content on PC, please make sure your Halo Insider profile is up-to-date with a verified email, you are indeed opted in for us to contact you, you have opted in for PC flighting, and have your latest DXDIAG uploaded to your profile."
Halo: Reach joined Microsoft's big Master Chief Collection last month, on PC as well as Xbox One. This means the collection now contains every major game from the series to date: Halo: Combat Evolved Anniversary, Halo 2: Anniversary, Halo 3, the Halo 3: ODST Campaign and Halo 4.