Halo: Reach joins Master Chief Collection next month
Headed to PC then, too.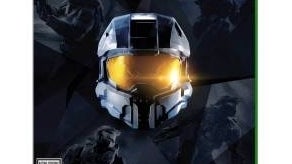 We've known for a while Halo: Reach would join Microsoft's big Master Chief Collection. Now, we know exactly when: on 3rd December.
This is the same date the compilation will arrive on PC, via either Steam or the Microsoft Store.
The collection now contains every major game from the series to date: Halo: Combat Evolved Anniversary, Halo 2: Anniversary, Halo 3, the Halo 3: ODST Campaign and Halo 4.