Terraria 2 has been confirmed
Creator wants to add "infinite worlds" to the sequel.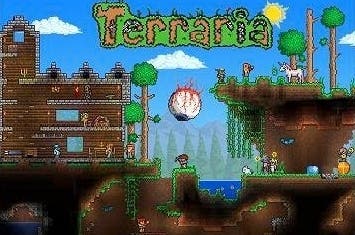 2D sandbox phenomenon Terraria will be getting a sequel, developer Andrew "Redigit" Spinks has revealed.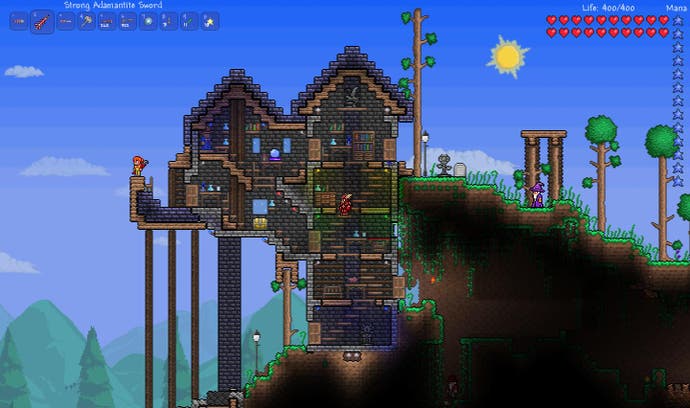 Spinks spilled the beans about this upcoming project in an interview with Rock, Paper, Shotgun. "I'm super excited about starting Terraria 2," he told RPS. "It's a ways out, but it's gonna have a lot in common with the original. It's gonna be quite different as well. I really want to expand on the whole Terraria universe."
As fond of Terraria as Spinks is, he finds its systems too limiting and wants to widen the playing field far more than would be possible in a mere update. For example, he wants to add infinite worlds. "There's a lot of stuff I'm locked into with Terraria. The way loot works, the way character progression works," he said. "In Terraria 2, I really want to have infinite worlds so you're not just stuck to one world. You can travel anywhere. I want more biome diversity in that, too.
The sequel is still a long ways off, as Spinks is still tinkering with the original game a bit. He noted that the recent 1.2 update to the first game will probably be his last major update, but he'd like to add a few more small ones too. He mentioned a desire to add a final boss and a Halloween-themed update, and suggested work may begin on the sequel in "maybe three or four months out."
Spinks said the sequel won't be a crowdfunded affair and he'd like to keep the core development team very small, possibly even limiting it to just himself. "When I made Terraria, I did it in four months, and I think I only paid, like, not very much - and that was just for the sound," he explained. "So I'd like to be able to do something similar with Terraria 2. My personal preference is that I never be in a position where I need to get money to fund my projects."