Techland not shocked by Germany's Dead Island ban
"Germany has its unique regulations."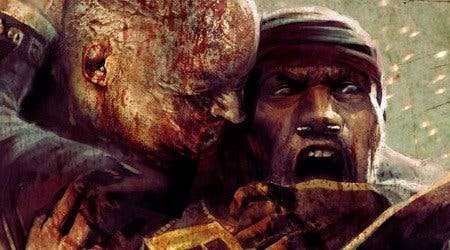 Dead Island has been banned from sale in Germany.
"This isn't unexpected," developer Techland told Eurogamer. "Germany has its unique regulations regarding video games and violence and the industry can only comply.
"Both Deep Silver and Techland were aware of such a possibility from the very beginning."
Germany's Federal Department of Media Harmful to Young Persons (the BPJM) classified Dead Island as "List B".
"List B" contains the names of "youth-endangering media". Media on "List B" cannot be sold anywhere in Germany, and anyone caught doing so is punishable by law.
GamesIndustry.biz Germany tells us "List B" is usually reserved for media depicting extreme torture or Nazi content.
Being on "List B" means that importing retailers Play.com, Amazon.de and Gameware.at run the risk of cargo being seized at German customs.
The BPJM didn't explain why Dead Island was banned, which is common practice. Game publisher Koch Media will have been given a detailed report.
Publisher Koch Media (owner of Deep Silver) avoided German law by distributing the game in Austria.
"We did not distribute or sell Dead Island in Germany", Koch Media told GamesIndustry.biz Germany. "The intention was to bring the game to the international markets, as the product seems to be better suitable for audiences abroad."
Despite bugs, despite controversy, Despite unremarkable review scores, Dead Island was a big hit this summer.
"Much like gnawing on human flesh," wrote Dan Whitehead in Eurogamer's Dead Island review, "Dead Island's clumsy horror-action role-player is the definition of an acquired taste."
The long-awaited Bloodbath Arena DLC for Dead Island was released this month, along with a substantial bug-fixing patch. Eurogamer's Dead Island: Bloodbath Arena review has the verdict.