Tales from the Borderlands' Episode 3 arrives in two weeks
UPDATE: New trailer celebrates its launch this week.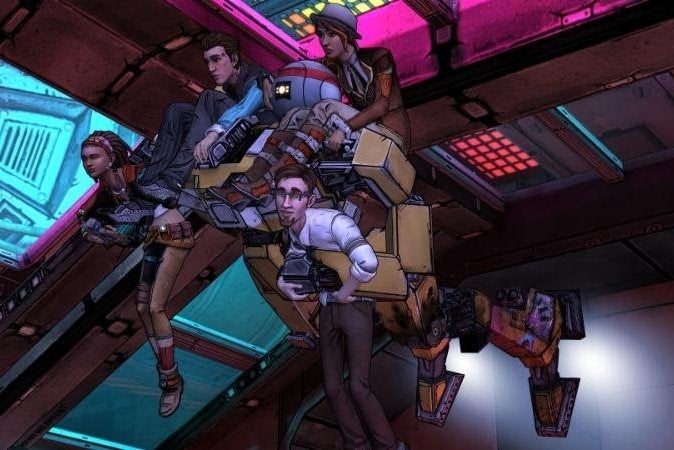 UPDATE 23/06/2015 5.45pm: Tales from the Borderlands: Episode 3: Catch a Ride is out today on PC, Mac and North American PS4s and PS3s. And with that comes a new launch trailer [below].
Xbox One and Xbox 360 users will receive the new episode tomorrow along with European PlayStation players.
The Android and iOS versions are due the following day on Thursday, 25th June.
ORIGINAL STORY 11/06/2015 3.30pm: Tales from the Borderlands: Episode 3: Catch a Ride is coming to multiple platforms the week of 23rd June, developer Telltale has announced.
While the developer is still pinning down the exact dates for all platforms, we usually get PC, Mac, Linux and North American PlayStation versions on Tuesdays, followed by its Xbox and European PSN brethren the following day.
iOS and Android ports sometimes come out the same Thursdays, but sometimes they get delayed a bit longer. We'll update once we get exact dates on these mobile versions.
Like all Tales from the Borderlands episodes, Catch a Ride will see players switching off between former corporate schemer Rhys and plucky grifter Fiona as they narrate their somewhat conflicting versions of events to a mysterious bandit who's holding them captive. Meanwhile, the player is waiting for these adorable misanthropes to just make out already.
Here's some new screens: