Investors announce plans to revive Telltale Games
Some former employees reportedly onboard.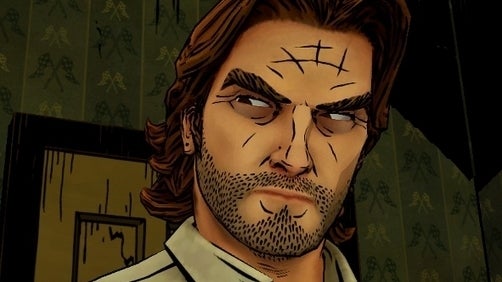 Telltale Games, the defunct developer behind the likes of The Walking Dead, Tales from the Borderlands, and The Wolf Among Us, is set to make a return - albeit in a substantially different form - following the announcement that holding company LCG Entertainment has secured Telltale's name and some of its licenses.
As reported by Polygon, the new version of Telltale - overseen by Jamie Ottilie and Brian Waddle, founder and CEO of developer Galaxy Pest Control and ex-sales-and-marketing head for Havok respectively - will have the back-catalogue rights to The Wolf Among Us and Batman, alongside original Telltale properties including Puzzle Agent. As such, some games de-listed from digital storefronts earlier this year could potentially soon make a return.
Furthermore, while the new Telltale plans to "stay small over the next six months", it appears that a number of the 250-plus employees laid-off prior to the studio's closure last September have been bought into the fold. According to Polygon, some previous staff members have been offered freelance roles, "with full-time positions possible in the future."
Former Telltale narrative designer Emily Grace Buck also wrote on Twitter (as spotted by PC Gamer) that, "I'm hearing more from Telltale people that they have indeed been brought on." She continued, "This is starting to sound like a really good thing. And in any case, it'll be nice to see our games be available for sale again, and some of the IP live on."
As for what the new Telltale intends to do, it seems that development will indeed resume in some capacity. "I like games that tell stories and I think our industry should have a company that specialises in narrative-driven games," Ottilie told Polygon, noting that the company hopes to continue some of Telltale's stories but is still "evaluating" specifics. The Walking Dead license, for instance, has now returned to Skybound, which has its own plans for the series.
For the time being, the company (which will be located in Malibu, rather than Telltale's original San Rafael, California offices) will "focus on tools, technology and design in-house" while "some things like animation and motion capture will be done with the right partnerships externally."
According to Polygon, publisher Athlon Games, also a partner in the deal, will handle storefront operations and distribution for the new Telltale. Other financial backers include Lyle Hall (Heavy Iron Studios), Chris Kingsley (Rebellion), and Tobias Sjögren (formerly of Starbreeze).