PlayStation Plus free games for May detailed
Tales from the Borderlands! Alienation! More!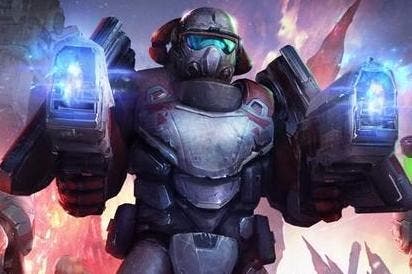 PlayStation Plus subscribers will be able to claim two genuinely good games to download in May: Telltale's Tales from the Borderlands and Abzu.
[UPDATE: Abzu is only available in North America. In Europe, we get Alienation instead. Oh well.]
Tales from the Borderlands is regarded as one of Telltale's best efforts of recent times. "Both witty and touching, it sees Telltale at its very best," Eurogamer's Tales from the Borderlands review declared.
Underwater adventure Abzu also comes critically acclaimed. "Unique and visually striking", Eurogamer's Abzu review states, "Abzu doesn't quite make the most of its underwater setting but remains a highly compelling adventure".
For European PS Plus owners, Alienation is a twin-stick shooter which, again, comes with a recommendation from Eurogamer. "Housemarque's latest offers brilliant loot and levelling, but it's the moment-to-moment action that truly excels," Donlan wrote.
Also included in next month's PlayStation Plus offering: Blood Knights, and Port Royale 3: Pirates and Merchants, both for PlayStation 3.
Vita owners get Laser Disco Defenders and Type:Rider, both Cross Buy with PS4.