Tales from the Borderlands: Episode 2 due next week
UPDATE: Coming to EU PSN tomorrow, mobile devices on Thursday.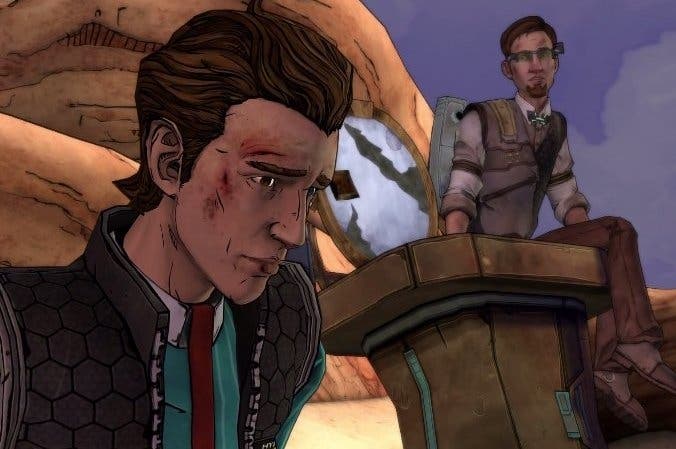 UPDATE 17/03/2015 5pm: Tales from the Borderlands: Episode 2's PS4 and PS3 versions will indeed be out tomorrow in Europe, Telltale has confirmed.
The iOS and Android versions are due the following day on 19th March.
UPDATE 9/03/2015 8.30pm: Telltale has announced a 17th March release date for this latest installment of Tales From the Borderlands.
That's a Tuesday, so that should be true of the Steam and Xbox versions along with the North American PlayStation release. We're still looking into when it will arrive for European PlayStation players.
ORIGINAL STORY 9/03/2015 5pm: Tales from the Borderlands - Episode 2: Atlas Mugged is launching this month on PS4, PS3, Xbox One, Xbox 360 and Steam. iOS and Android versions are also on the way.
Telltale has yet to announce an exact release date, but noted that it should know this very soon. We'll update once that gets sorted.
In the meantime, here's a new trailer teasing the sorts of mayhem we'll get into in this caper's latest chapter.
Eurogamer contributor Richard Cobbett called Telltale's Borderlands spinoff "an excellent start to the series" in his review of Tales of the Borderlands' premiere episode, which came out in November.