Take-Two sued over portrayal of player tattoos in NBA 2K16
Under the skin.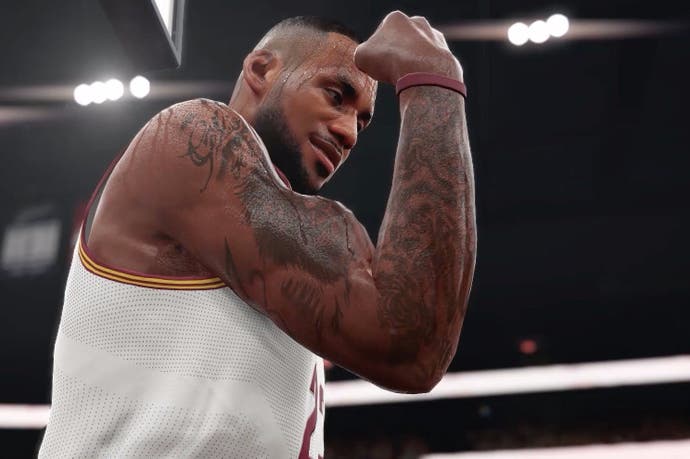 NBA 2K16 publisher Take-Two Interactive is being sued for $1,144,000 over its portrayal of player tattoos.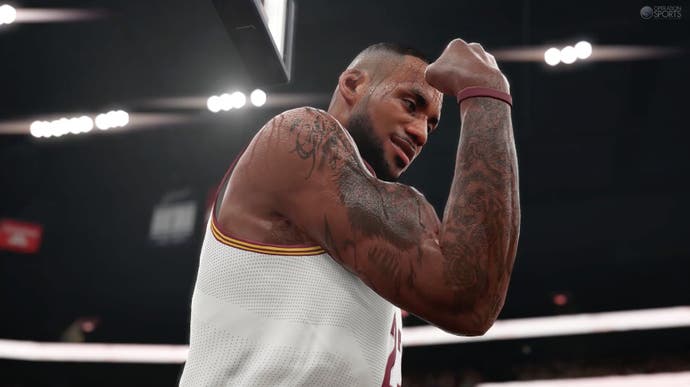 As reported by the Hollywood Reporter, Solid Oak Sketches owns the copyright for eight designs adorning the bodies of various basketball players portrayed in the game. These include a child portrait on LeBron James' left forearm and a crown of butterflies on Kobe Bryant's right bicep.
Solid Oak Sketches acquired the copyrights to most of these tattoos last year and had contacted the video game publisher about the issue.
"It's clear that they knew that this was something that was to be negotiated," said Darren Heitner of law firm, Heitner Legal, who is co-representing the plaintiff.
This is not the first time tattoo artists and video game publishers have butted heads. In 2012 tattoo artist Chris Escobedo sued THQ for $4.1m over its use of Carlos Condit's lion tattoo in UFC Undisputed 3. Escobedo eventually received $22,500 for his art.
A couple of years back Madden NFL 15 portrayed Colin Kaepernick's tattoos, but only because the San Francisco 49ers quarterback made a concerted effort to attain copyrighted waivers from his tattoo artists.
When pressed for comment on the matter, 2K told Eurogamer that it does not comment on rumour or speculation.
You can read Solid Oak Sketches' complaint for copyright infringement below (via The Hollywood Reporter):